Drought is starting to hit the national economy and will do so even more in the near future. Availability of water is an increasing factor. more taken into account when deciding where to place a facility, because scarcity makes investment more expensive or makes productive processes impossible.
"I don't think a company that is already running will leave. Yes, there is a risk that activity growth will not occur without this constraint.", according to Charles Kirby, partner at EY Spain Sustainability Consulting.
In this case, the solution is increase efficiency, reduce consumption and collaborate with the community Pointing out that the "water consumption per unit produced" metric is becoming more and more important in business strategy, they are all based on improving the use of this resource, among other things.
Water shortages could mean that consumption-intensive projects are lost, such as green hydrogen power plants (which combine water and electricity) or gigafactories of electric batteries.
"If you are going to make a location analysis for an investment, You have to pay in 20-30 years, Climate change must be taken into account", especially because of their impact on two key factors for all activities: temperatures and water. To advance in efficiency, it is necessary to bet on a pricing policy aligned with responsible consumption.
"Water is a scarce commodity and therefore You should have a pricing policy that encourages responsible use. by end users in any industry".
It's not about raising prices, it's about linking them to efficiency improvements for companies and consumers alike.According to Kirby, who identifies the chemical, agro-food and metal industries among the industries that use the most water.
Currently the areas with the greatest water stress are Andalusia, Murcia and part of the Valencian Community and Castilla La Mancha with the islands (Balear/Canary Islands).
"In 2040, depending on whether it is a usual scenario or an optimistic scenario (meeting the 1.5° target), easier to say what is not at high risk: Galicia, Asturias and parts of the Basque Country" has been warned.
Excessive demand, main reason
Water scarcity is increasingly affecting Spain and other countries in the Mediterranean basin. As climate change progresses, it will become more pervasive and for industries, will lead to an increase in supply-related costs.According to Peter Easton, water expert at Waterplan.
This could also lead to the relocation of industries from areas of Spain that are more water stressed to other areas where water resources are more abundant.
For the expert, Companies considering establishing themselves in Spain should carefully examine where to do so.because in some parts of the country "the water risk is particularly high and needs to be taken into account when deciding on location."
While climate change is a major factor, the main cause of water scarcity, he says, is the increased demand from agriculture, which leads to overuse of available resources.
The effects of this overuse aggravated by a lack of investment in efficiency and poor management of available resources.
He cited, for example, red nut production in Andalusia (which accounts for half of European production); Although this is an economic boost for the region, Doñana took control of the wetland nature reserve.
…..
Contact address of the environment department: [email protected]
Source: Informacion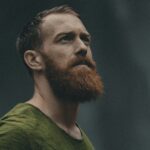 James Sean is a writer for "Social Bites". He covers a wide range of topics, bringing the latest news and developments to his readers. With a keen sense of what's important and a passion for writing, James delivers unique and insightful articles that keep his readers informed and engaged.