Scientists from the University of Augusta found that about 17% of women with unexplained infertility also have gene variants that increase their risk of cancer and heart disease. Research published New England Journal of Medicine.
The scientists analyzed the DNA of 197 women aged 18 to 40 with unexplained infertility. They found that 6.6% of women had variants in genes associated with heart disease and breast cancer. At the same time, the genetic risk of carriers of such mutations can be corrected through lifestyle changes or medical interventions. Overall, only 2.5% of the population has variants of these genes. This means that women with infertility are three times more likely than the average population to have dangerous genetic variants.
Another 10% of women had disease-associated gene variants that had little chance of taking any action to reduce the risk. These include, for example, Parkinson's disease or amyotrophic lateral sclerosis. The most common mutations are those that contribute to cardiovascular disease and cancer.
The authors noted that the association between unexplained female infertility and other diseases is known, but whether there is a genetic link is unknown. Their discoveries highlight the importance of universal genetic screening.

Source: Gazeta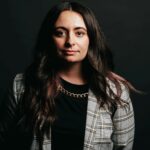 Barbara Dickson is a seasoned writer for "Social Bites". She keeps readers informed on the latest news and trends, providing in-depth coverage and analysis on a variety of topics.