Civil Security is investigating blatant violent death of a person whose lifeless body appears to have been dismembered this Tuesday at the Algímia d'Alfara waste facility.
Operators were surprised when they started to sift through the garbage.
The finding occurred around 2 a.m. and paralyzed the study until hours later. Indeed, at around 6 am, the body was exhumed following the mobilization of judges, coroners, undertakers and Civil Guard agents from the Sagunt Forensic Police team, who were the first to arrive from the Homicide Squad Group. Experts from Valencia and the Crime Lab, who undertook the investigation.
leftovers Being examined at the Forensic Medicine Institute An autopsy will determine Valencia and the victim's gender and the remaining circumstances of his death.
According to the first examination of the body, breakdown of the body produced by the truck's breaking mechanism therefore, forensics must, in addition to this circumstance, determine whether the body has been dismembered before.
The Algímia d' Alfara waste plant receives all solid urban waste from a large area spread between Valencia and Castelló. From the beginning, a reference consortium of 56 municipalities from Camp de Morvedre, Alt Palància and Plana Baixa serves Palancia Belcaire. However, as a result of an agreement signed years ago, it also processes garbage on behalf of the V-5 Consortium, which serves 93 municipalities in La Safor, Vall d'Albaida, La Costera and Canal regions. de Navarrés and Vall de Cofrens-Aiora.
Source: Informacion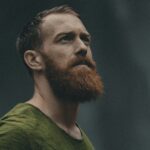 James Sean is a writer for "Social Bites". He covers a wide range of topics, bringing the latest news and developments to his readers. With a keen sense of what's important and a passion for writing, James delivers unique and insightful articles that keep his readers informed and engaged.