In recent years, citizens have incorporated a number of habits into our daily lives to try to take care of the environment. we can say that we raise awarenessor in process.
Cycling around the city, having several bins at home to separate and recycle trash, save energy and water at home, or reduce plastic consumption has become the norm rather than the exception.
In addition, Generalitat Valenciana, through its waste consortium, collaborates with local governments to raise awareness of the importance and necessity of recycling. waste separation at home to facilitate selective collection in containers located on public roads. So together we can recycle more and better every day.
But if we are already doing our duty to the planet at home, why not do it outside of our home?
Wherever you are, at school, at work, at sports centres, at leisure centres, on the mountain, on the beach……walking down the street, it is always important to separate the garbage well. disposal, recycling. And put each container, no matter how small, in a suitable container.
recycling containers
always remember to use special containers for all types of waste and for collection points or stationary and mobile ecoparks, for waste without containers on public roads.
If you are trying to separate it at the source at home, do not spoil it later.
recycling on the street
If you go out and have a soft drink, sandwich or similar, look for the container closest to you: Small waste is also important. Remember to put them in suitable containers even if the containers are dirty.
Anytime for packaging better to use containers (yellow blue green) than trash cans from public ways unless they intend to separate them at source, because that's how we recycle them. And always look for the special container island that the municipality has set up for each type of waste.
schools
Good place for schools learn to separate at sourceteaching students to distinguish something, especially in blue and yellow containers lightweight packaging and one of paper and/or cardboard. Educational resources, brochures, presentations and games to make recycling fun.
In addition, in cooperation with Ecoembes and other institutions, Generalitat Valenciana has a program for: environmental education "Recycling with 5 Senses", With workshops for different audiences that it offers to consortia and municipalities in the Community of Valencia, helping the little ones become more aware every day. Awareness-raising speeches about the "The Recycling Challenge" campaign are also held at the institutes.
recycling at work
We can also protect the environment from our workplace or office. If you have a company and want to turn it into a Sustainable Business Center (CTS) that contributes to breathe new life into packaging waste, contact Ecoembes.
We also leave you some tips for recycling in offices and workplaces:
Reduce paper output print on what is absolutely necessary and on recycled paper if possible. Shredded paper strips can also be used as shipping packaging, thus avoiding the use of bubble wrap.

Encourage your colleagues to drink thermos or coffee cup to prevent the use and disposal of plastic. Same thing with water bottles in the office.

to organise online meetings Thanks to its video conferencing platforms, it also helps to save energy in transportation. And if you have to travel, it is always better to travel in an electric vehicle with renewable energy sources and avoid unnecessary flights.

Turn off the light when leaving a room. While it may sound like a joke, it is common in companies for a large number of computers, routers or equipment to be on all night, resulting in high energy consumption.
Include natural elements, as we discussed earlier, office plants that increase employee workforce participation, involving them more physically, cognitively and emotionally in their work. They report out of the benefits of purifying the air outside.

And in companies with a certain employee volume, kitchen and dining roomOf course, always separate organic waste from different containers to support the recycling process. Because it's the only way to get them to stop being a waste. At the same time, local raw materials or local ingredients are introduced in the menu.
mountain and beach
The same thing happens when you go to the mountain or the beach. you should not leave any residue because it will be an indelible mark that will remain for a long time. In fact, there are numerous environmental projects that promote waste collection and recycling. Information and awareness campaigns are also carried out, one of which is "Recycling Challenge", this year developed its actions in February and will do so in the province of Castellón in March. Wave waste prevention campaign on beaches, CONSERMAR will visit some of the most crowded beaches of the Valencian Community to help out for another year Raising awareness about the need to recycle packaging and keeping our beaches clean.
Source: Informacion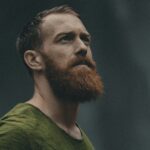 James Sean is a writer for "Social Bites". He covers a wide range of topics, bringing the latest news and developments to his readers. With a keen sense of what's important and a passion for writing, James delivers unique and insightful articles that keep his readers informed and engaged.