As explained by Cox Energy, the company, aware of Abengoa's urgent liquidity problem, worked with the company's management committee to approve this loan in record time. Provides financial stability to employees and the organization until the bankruptcy process is complete.
This initiative will join other measures Cox Energy will present as part of its bid remediation process regarding its bankruptcy process, which ends on March 1.. This loan was approved by the Bankruptcy Administration and forwarded to the Commercial Court of Seville (Part 3).
The offer from Cox Energy, which they added from the company, is the only one that includes a solid industrial plan for Abengoa, which guarantees the viability of the company in the short, medium and long term. This industrial plan makes it possible for Abengoa to secure more than 9,505 jobs and maintain its headquarters in Seville.Benefiting from the geographic complementarity of both entities, it expands Abengoa's presence to countries where Cox Energy is already present, such as North America, Colombia, Central America and the Caribbean. Cox Energy's ultimate goal is to build a leading global engineering group.. This has been made possible by the fact that Cox Energy is a Spanish industrial company with a global presence focused on the energy sector, stable shareholders and proven solvency.
Cox Energy's activities in Spain and Latin America, particularly Chile, allow us to propose a financial and industrial plan for the next three years. With urgent and robust workloads in excess of €3,200 million for Abengoa. This industrial load will be provided under the "Cost plus" plan with guaranteed profitability for Abengoa. These urgent projects will be augmented by a new portfolio of highly visible projects for the period 2026-2030, which will also represent a workload that Cox Energy will contribute directly to Abengoa under the same guaranteed profitability scheme.
"This loan demonstrates Cox Energy's commitment to the present and future of Abengoa.as well as its main asset, its employees. This commitment is a clear sign of the financial solvency of Cox Energy's offering and provides real solutions for the company that other benchmarks fail to deliver, said Enrique Riquelme, president and co-founder of Cox Energy.
Regarding this financing, Riquelme says, "We are convinced that our offer is the only one with a proven and validated solvency, sound and guaranteed industrial plan that offers a real solution for the present and future of Abengoa and its workers."
Source: Informacion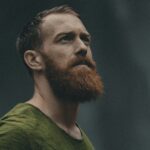 James Sean is a writer for "Social Bites". He covers a wide range of topics, bringing the latest news and developments to his readers. With a keen sense of what's important and a passion for writing, James delivers unique and insightful articles that keep his readers informed and engaged.