Expert Ángel Sanz Cubero, a signaling machinist, stressed that he did not think that the A Grandeira bend, where the Alvia train derailed in July 2013, "defeats the safety" of the change meant to be removed from the project. 'ERTMS' system of the last kilometers of the line.
During his interrogation at the prosecutor's office, he said: an analogy: "It's as if they said to the drivers: There is a problem, the driver has detected and reported it (…) There is a cliff, there is a wire, there is an iron rod, we are going to balance it (…) Every day, but one day there is air and we go to the abyss. and there were no harnesses or nets under them," he complained.
Sanz Cubero involvement of the penultimate expert in the responsibility stage About 10 years ago, the case of the accident that killed 80 people and injured 140 people began in the Compostela district of Angrois.
In this penultimate session, before the civil liability part begins, he reports on the signaling he made at the request of the lawyer defending Francisco Garzón, the conductor carrying the train that day.
Garzón, along with Andrés Cortabitarte, Adif's former head of safety, is on trial for serious professional recklessness: first for braking late and entering the corner at excessive speed, and second for analyzing risk and taking the necessary mitigation measures.
Go from 200 kilometers per hour to 80 kilometers per hour
For Grandeira, according to him, the issue "most critical"The line between Ourense and Santiago, because it was necessary to go from 200 kilometers per hour to 80 kilometers per hour.
In addition, this expert emphasized that the maximum speed chart does not collect "real" information, as it shows that "ERTMS" has reached up to one kilometer of the bend. He later showed that he was, in fact, convinced he was ready to circulate. "exclusively" under the protection of 'ERTMS'.
"I just can't get this bend undressed for safety. I just can't… When they provide me with documents and I need to get there because it's a high speed line and I have to go." come to the end of the line," he warned.
In this sense, he emphasized that "when the railway sector starts to turn at more than 160 kilometers per hour, it takes measures such as the creation of a conditional highway signal, which flashes a green light and orders the driver to". brakes "I've already taken a step", has emphasized.
This signal "advances information", for example, but other measures such as "pre-announcement" and "auto-release blocks" have also been implemented and signal "pre-developed". In this way he stated that there is "guaranteed staggering in the network".
"We wouldn't be in this room today"
In his studies, he detected an "unevenness" in the position of the previous signs of all advanced signals. 300 meters instead of 500so he understands that the line should be limited to 160 kilometers per hour, not 200.
If it were, "we wouldn't be in this room today," he assured. Angrois was limited to 80, but Adif himself uses it as an argument that it allows for some slack. up to twice that speed.
In his speech when asked by Garzón's lawyer, Ángel Sanz Cubero said: "ugly" location a billboard in light of what he and other experts had seen on cabin tours after the rail accident.
Specifically, he referred to a poster that was "poorly positioned for visibility" and questioned whether "technically" is "the ideal place to protect a train that needs to be protected". 'Asfa' digital".
At the beginning of his appearance, he also pointed to road signaling earlier to point out that there was an "executive" signal to go from 110 to 105 kilometers per hour.
"I am saying it very clearly in case someone from Adif listens to me"
The conference took a break at this hearing a little earlier than usual. computer problems To view documents on the screen.
Continuing, Ángel Sanz Cubero warned that a "non-existent signal" is still on the line and "shouldn't be obvious". "I'm telling you in case someone from Adif listens to me," he said. former high-ranking defendant and his lawyerIn addition to State attorneys representing the manager of the railway infrastructure.
Specifically, he was referring to the maximum speed change signal, which "shows nothing to the driver" on the day of the accident and now, because "they have to tell him in advance to apply the brakes." "This signal is worthless, it's out of regulation. Going around with 'Asfa' is a useless signal," he stressed.
"They don't exist and they're still on the curve. I don't know if that has anything to do with this case. I have no idea", added.
Later on, he connected with his intention. "get rid of it"It also says that Adif is similar to Angrois's in that it guarantees it detects around 300 speed jumps on the network.
"I don't believe it. It seems that a intellectual. When the technicians get together and decide to put a percentage value on speed reduction, they put 300 to 80, 220 to 80, and 100 to 60 in the same bag. To me, the body says we don't talk. more or less the same thing," he stressed.
The expert gave an example: "If purchasing power dropped 40%1,000 winners may not eat; In my opinion, those who earn 100 thousand are still rich," he said.
Therefore, due to the lawsuit against the former police chief, "this percentage value" is interpreted as "a measure taken by Adif to get out of this business". "I speak very clearly"made an apostille.
"Security has deteriorated"
He had previously stressed that since these signs have an "infinite" validity period, it "would be no problem" to impose a temporary speed limit at the point before the accident.
He also pointed to the withdrawal of the enhanced signal's green light as an alternative, a measure that would "definitely be useful for security".
A Grandeira "definitely worsened the security conditions that Puertollano had," from a comparative perspective.
Finally, in the interrogation of Garzón's lawyer, he pointed to the submission of the "unfinished" line as "a very concerning irregularity" in order for the training processes to be conducted.
"If the opening has to be postponed or whatever," he added, "an incomplete line should not be left for training." "It would be very untidy for me," he finished.
"There are no rules, there is common sense"
At noon, the turn of the prosecutor, who was concerned with the thought that the speed change of the section suggested by the line "doesn't fit the norm", began.
"I'm looking for the norm that prevents me from drawing there. a different yawn"She questioned him, and to which Sanz Cubero replied: 'Prosecutor, all I can tell you is that if there are no rules, there is common sense.
Source: Informacion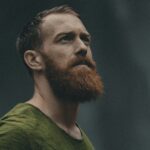 James Sean is a writer for "Social Bites". He covers a wide range of topics, bringing the latest news and developments to his readers. With a keen sense of what's important and a passion for writing, James delivers unique and insightful articles that keep his readers informed and engaged.