Businesses are in a state of vulnerability due to the inflationary spiral that causes costs to increase faster than sales. The war in Ukraine led to an increasing rise in prices for raw materials, electricity and fuel. Costs that are especially important in businesses that work with cold rooms and consume energy 24 hours a day.such as bakeries, patisseries and butchers, among others. This is the reason why Facpyme and Confecomerc want them to be considered heavy consumption sectors and take necessary action to help them overcome this complex scenario.
Bakers face a state of uncertainty, given the sustained inflation over time, so the future of this specialized trade is at stake. As explained by both industry organizations, bakers are juggling real by having to bear costs that cannot be reflected in the pricethus, they find themselves in a real dilemma with the increase in the raw materials (flour, yeast, sugar, milk, egg…) required to make the product.
The Royal Decree, which the government approved for electro-intensive companies, was designing the large bakery and pastry industry, but CNAE of trade not includedTherefore, it is necessary to have the support of the Administration, which is necessary for the development of their business activities, for those companies that are affected, such as industry, which records high energy consumption.
Added to extra costs lack of inheritance in the profession. These businesses, which have always existed, had a business line ranging from parents to children; this is not happening right now, precisely because of this complex vulnerability to the inflationary spiral that led to the closure of the business.
The loss of these facilities will have a serious economic and social impact and repercussions for the neighborhoods of towns and cities. This causes early retirement, the number of bakeries is greatly reducedsomething that will continue in a chain and be irreversible without immediate solutions.
The bakery and patisserie in the province represent an important sector within the food sector, which is a commercial fabric with a great tradition.supplies daily to the public and other business sectors such as the hotel and catering industry. In other countries, such as France, measures are already being taken to avoid losing this important traditional sector, by offering help to merchants to pay their electricity bills and even by offering the possibility of deferring the payment of taxes and social security contributions.
Butchers are also under control
Butchers also bear very high costs. Its facilities and machinery require energy consumption and in some cases they need to be activated continuously, even after hours and on weekends.. In the case of butchers and delis, the usual light cost any business already has is added to the cost of cold rooms, cold counters, slicers, wrappers, mincers and cooking ovens, among others.
To these additional costs are added: Meat not included in VAT deductionA staple food, essential, essential in the Mediterranean diet. They emphasized that lowering VAT on meat products would be a relief, encourage the purchase of these products, and thus help these companies, which are in a vulnerable situation due to high costs, to survive.
Promote trade with education
Faced with this situation, Facpyme and Confecomerc organizations take action to reverse the situation. These sectors are the ones where the craftsmanship of the product is dominant, which requires professionalization and for this, the dissemination of education, which is vital for the continuity of the tradesmen. There is a struggle to accept these businesses as an essential part of urban commercial environments. As they explain, "shops that offer an essential, healthy and necessary product for daily consumption, so we cannot let them get lost."
These organizations add that the bakery and the butcher's shop are industries with deep roots in the Valencian Community, are part of its history and are a reference point for the commercial fabric, as it is an artisanal trade representative of a culture of autonomy. quality products, characteristic and typical traditions in the face of competition. "These are sustainable and essential businesses, local and neighborhood businesses that keep the economy moving, as other types of businesses depend on them, so if we don't act fast, we will face successive closures or worse, loss of bakery and traditional butchery," they warn.
Source: Informacion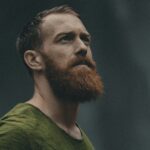 James Sean is a writer for "Social Bites". He covers a wide range of topics, bringing the latest news and developments to his readers. With a keen sense of what's important and a passion for writing, James delivers unique and insightful articles that keep his readers informed and engaged.