Nearly a year after the Russian army launched a special military operation in Ukraine, discussions began in Germany to restore mandatory military service, which was canceled in 2011. It has been reported Deutsche Welle (organization included in the list of foreign agents by the Ministry of Justice).
According to the publication, German Defense Minister Boris Pistorius called the suspension of mandatory military service a mistake.
The publication recalls that over the past two decades the German army has been reduced from 317,000 soldiers to 183 thousand soldiers.
The minister also noted that restoring compulsory service in the next two or three years will not help Germany in any way.
Center-right Christian Democratic Union (CDU) MP Patrick Sensburg, who voted against the abolition of conscription in 2011, believes the current number of troops is not enough to protect the country in an emergency.
And professional military service is not attractive enough to significantly increase the size of the army.
For Sensburg, despite the high cost of compulsory service, his return is a matter of the Bundeswehr's ability to defend their country.
Deputy Wolfgang Helmich reminded the publication that about 700,000 young men and women of military age appear in Germany every year, but that the necessary structure and military equipment are not available to accept them into the army.
Noting that the main problem of the Bundestag is the lack of technical experts, Helmich suggested that instead of introducing compulsory service, the focus should be on recruiting and retaining well-trained candidates.
Marie-Agnes Strack-Zimmermann, Former Chairman of the Bundestag Defense Committee did not exclude the promotion Conscription in Germany.
In fact, he reminded that the abolition of military service was only implemented in peacetime and could be reinstated in case of tension.
At the same time, according to the politician, the compulsory military service, which was in force until 2011 in Germany, should also be applied to women if it is renewed and should be extended up to twelve months.

Source: Gazeta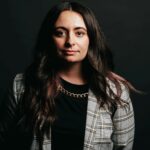 Barbara Dickson is a seasoned writer for "Social Bites". She keeps readers informed on the latest news and trends, providing in-depth coverage and analysis on a variety of topics.