Physicists studied the behavior of dust generated during the flight of the Ingenuity spacecraft. article about it published In the Journal of Geophysical Research Planets.
Ingenuity is a Martian helicopter with a rotor diameter of about one meter, delivered to this planet by the Perseverance rover. It proved the fundamental possibility of atmospheric flight on Mars and paved the way for possible future larger Martian flying vehicles. He made about two dozen test flights, which were videotaped using Perseverance cameras.
Jason Rabinovich of the Jet Propulsion Laboratory and his colleagues decided to find out how much dust this helicopter lifts in flight and what the dynamics of its flows are. The video was shot at a relatively low resolution due to the camera being significantly far from the flight field and therefore had to be rendered on the computer. In total, the scientists processed images of six helicopter flights. By detecting small differences between frames and the brightness of individual pixels, the researchers were able to calculate both the size and overall mass of the dust clouds produced during takeoff, hovering, maneuvering and landing.
It turned out that Ingenuity lifted dust weighing one-thousandth (1.2 kg) of its mass. This is much more than similar helicopters when flying over Earth.
Formerly Siberian scientist was inventedHow to mine minerals on the Moon and Mars.

Source: Gazeta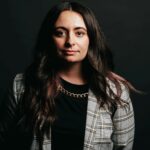 Barbara Dickson is a seasoned writer for "Social Bites". She keeps readers informed on the latest news and trends, providing in-depth coverage and analysis on a variety of topics.