Most of the meat consumed in the world industrial farmsaccording to multiple reports serious environmental damage. A new scientific study has revealed Tremendous benefits, both environmental and nutritional, which could mean replacing meat in diets with shellfish and fish.
The study, published in the journal "Communications Earth & Environment", seafood and fish help meet nutritional needs with low climate impact. The authors evaluated nutrient density and greenhouse gas emissions, weighted by production method, from the hunting and breeding of globally important species.
"The results confirm that Seafood is a highly nutritious food source with relatively low climate impact."This shows that it is possible to achieve significant gains in emission reductions by changing protein sources while reaping nutritional benefits," the report summarizes.
Many, if not all, species of shellfish and fish, more and better nutrition with "lower emissions from terrestrial animal protein, particularly red meat". However, there are large variations in climatic performance, even within species groups, depending on the method of production.
"Increasing consumption of wild-caught small pelagics, trout and bivalves will significantly reduce greenhouse gas emissions.while enhancing nutritional benefits, especially if red meat is replaced", the document states.
'Blue' and 'Green' Diets
"I have to overcome many obstaclesWe have the potential to reshape seafood production and consumption towards species that optimize nutrition and minimize climate emissions, both in terms of what species are produced and how they are produced."
According to the study authors, Sustainable seafood can provide people with more nutrients than beef, pork and chicken.while reducing emissions.
The findings of this research team support policies for substituting seafood for other animal proteins in diets. improve food security in the future and help addressing climate change.
According to the authors, the goal should be twofold when it comes to human diets. On the one hand, they need to become more nutritious all over the world. On the other hand, reducing the climate footprint is essential to compensate for population growth.
Fish and shellfish a Excellent source of protein, fatty acids, vitamins and mineralsand previous research has demonstrated the potential environmental benefits of replacing meat in diets with seafood.
However, strategies to reduce climate emissions from future diets are often 'green', plant-based dietsand overlook its potential Shellfish-based 'blue' diets.
In the now published study, Peter Tyedmers, Elinor Hallström and colleagues analyzed the nutrient density and climate effects of naturally caught and farmed seafood sources from a wide variety of fisheries and aquaculture sources.
Salmon, herring, mackerel, anchovies, mussels, oysters…
They discovered this Salmon, herring, mackerel and anchovies, as well as farmed mussels and oysters, had the lowest climate impacts relative to their nutritional value.. In fact, half of the shellfish species tested had a higher nutrient density and emitted fewer greenhouse gases than beef, pork and chicken.
They also confirmed that differences in production and harvesting methods cause great variability in the climatic effects of each species. Therefore, to further reduce emissions, the fishing industry should adopt. fuel efficient fishing technologies and reviving extinct populations. But the authors emphasize that aquaculture "produces more fish and shellfish and finds more climate-friendly food sources."
While the research focuses on greenhouse gas emissions and not potential impacts on ecosystems, the findings reveal the potential of seafood to provide a sustainable source of nutritious food that benefits the climate.
The authors' conclusion is clear: "Policies to help combat climate change and malnutrition should encourage the sustainable consumption of seafood.".
The authors invite you to enjoy the following benefits: increased ecological awareness promoting a change in eating habits, especially in the First World. An example of this increased sensitivity to the environment is 58% of Spaniards have reduced their red meat consumption and 24% have given it up completely in the last five years.According to a study conducted by the French research institute OpinionWay.
Reference work: https://www.nature.com/articles/s43247-022-00516-4
…..
Contact address of the environment department: [email protected]
Source: Informacion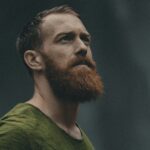 James Sean is a writer for "Social Bites". He covers a wide range of topics, bringing the latest news and developments to his readers. With a keen sense of what's important and a passion for writing, James delivers unique and insightful articles that keep his readers informed and engaged.