Soil is an essential resource for human survival, but it is also one of the most threatened. This current farming practices they consume 9 to 80 times faster than nature rebuilds it.. Various studies have concluded that: In less than 50 years, the earth's arable soil layer will be depleted.. Biointensive cultivation emerges as a solution: While renewing the soil up to 60 times faster than nature, it ensures to produce enough nutrients for balanced nutrition in a minimum area and practically without using the resources outside the cultivation area.
First, the definition. According to the Complutense University of Madrid (UCM) Biointensive farming is a "small-scale sustainable method of ecological farming that focuses on self-consumption and mini-commercialisation.It was developed to grow the food necessary for a complete and nutritious diet in the smallest possible space, without any external inputs".
"Bio-intensive food cultivation yields 81% more harvests than normal methods and increases soil fertility. It also adapts well to different Spanish climatic zones and useful for adaptation to climate change". These results are the result of research supported by Friends of the Earth, in collaboration with experienced bioconcentrator teachers and expert soil scientists, with support from the Biodiversity Foundation and the Ministry of Ecological Transition and Demographic Challenge.
The study is the result of scientific analysis of 57 bio-intensive orchards over two and a half years. All of them achieved positive yields, improved soil and a tendency to reduce fertilizer and water requirements.
81% more harvest
Thanks to the biointensive method, the average value of yields stated in Spain's official statistics has been exceeded in each of Spain's three main climatic regions. So, on average, 81% more harvested than officially recorded values ​​for conventional industrial agriculture across all crops and regions.
in the Spanish State soils are in a vulnerable state due to erosion, desertification and loss of organic matter.. While it is generally thought that cultivated soils should contain at least 2% organic matter at the introduction of the report, reaching only 1% of the national average has serious consequences in the form of deterioration of their physical properties and fertility.
These problems are exacerbated by climate change and soil-damaging agricultural practices, such as "monoculture, intensive tillage and excessive use of chemical fertilizers."To add.
The results of the investigation, which lasted until last December, leave no room for doubt: showed a positive effect on indicators such as biointensive cultivation, water consumption, fertilizer use, yield per unit of land or fertility..
"In its garden, it has the ability to produce material with a high carbon content that, when composted, nourishes the soil," emphasizes Friends of the Earth.
The contribution of ecological changes adapted to the shortcomings of each orchard, careful selection of crops and their rotations and relationships, biointensive agroecology, together with the deep preparation of the soil, allow to restore the structure and nutrient content of the soil.
tool against climate change
"As a whole, for him high efficiency in the use of natural resources and her large capacity to renew the soil rapidly towards very high levels of sustainability. That's why this is a A key ally in the fight against desertification and the depletion of resources, including soil, as well as a climate change resilience tool" highlights NGO.
The increase in organic matter (average 18%) recorded in all orchards is "an important indicator of adaptability and resilience". This regeneration of soils makes them "very effective carbon absorbers in the face of the climate crisis."Contrary to traditional practices, which cause 3.23 tons of carbon sequestration and loss in approximately 2,000 square meters of land throughout the project," he details the study.
Water consumption was 22% lower than with normal farming practices. Of the 8 products examined, 7 reduced their water consumption. Tomatoes fell 71% in Galicia, followed by rye in Madrid and lettuce in Mallorca with 45% and 42% respectively.
Friends of the Earth estimates that applying the biointensive method over several years can achieve much higher rates, with an average of 70% water savings.
A feature of bio-intensive small-scale food growing is the 'confidence': Fertilizer production in the orchard, once established, is the key to achieving sustainability in nearly 100% of bio-intensive orchards, almost without using external resources.
mitigate desertification
"In the context of climate and resource crises, The bio-intensive method is one of our biggest allies for mitigating the desertification of lands in Spain."Andrés Muñoz, head of food sovereignty at Friends of the Earth," says.
"We can't forget that traditional farming practices consume soil 9 to 80 times faster than nature rebuilds. bio-intensive planting improves soil healthor drastically reducing the need for external inputs such as water, fertilizer or seeds, as well as providing good structure, water storage capacity and a carbon sink," he concludes.
biointensive method adaptable to any climate and can be done with manual techniques and simple tools. The result is organic farming, which not only produces nutritious and organic food, but also. rebuilds and improves soil fertilityApproves the UCM.
"It provides solutions" family food security and food sovereignty facing major challenges that threaten people all over the planet: pollution and destruction of the environment, depletion of natural resources, dependence on fossil fuels and climate change", concludes the ICM.
Biointensive agriculture has United Nations (UN) approval.pointed out several times before, small scale organic farming is the best way to feed the world".
Report on biointensive agriculture in Spain: https://www.tierra.org/wp-content/uploads/2021/12/Informe_Resultados_Cultivo_Biointensivo_def.pdf
……
Contact address of the environment department: [email protected]
Source: Informacion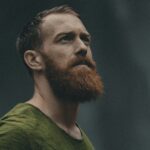 James Sean is a writer for "Social Bites". He covers a wide range of topics, bringing the latest news and developments to his readers. With a keen sense of what's important and a passion for writing, James delivers unique and insightful articles that keep his readers informed and engaged.