The European Commission presented a set of recommendations to European Union countries on Tuesday to stop it by 2030. insect fall before the pollinators Decline in bee, butterfly or wasp populations that pose a threat to biodiversity and agriculture in the EU.
"Small things can make big changes in the world.. When it comes to pollinators, these little insects are the future of nature and long-term food security", European Environment Commissioner Virginijus Sinkevicius declared at a press conference.
After underlining the EU Court of Auditors, the Community Executive transferred a document to EU Member States containing a set of recommendations to "improve protection and mitigate the causes of decline", strengthening the initial communiqué published in May 2021. in 2020 Community actions to protect these insects had been ineffective.
Special, Brussels proposes several action plans that focus on wild pollinators and in particular the 2,000 registered bee species. in the EU. These include better protecting species and their habitats, restoring habitats in agricultural lands, or reducing the impact of pesticide use.
"Half of the crops dependent on pollinators in the EU suffer from deficit. "Reducing and replacing chemical pesticides is absolutely necessary," said Frans Timmermans, European Commission Vice-President for the Green Deal.
The European Commission, which ensures that the EU already has "one of the strictest regulatory systems in the world regarding the approval of pesticides", contribution of pollinators to the reproduction of crops and wild plants has an impact of "at least 5,000 million euros per year" Commissioner for Agriculture Janusz Woijciechowski said in a statement that the decline in the Community agriculture sector poses "a direct risk to agricultural productivity".
"When harmful effects to pollinators are identified, legislative action will be taken to restrict or prohibit the use of said pesticides," the Community Manager says.
Brussels, which is already addressing the issue through different tools, some of which are already in use, such as the Habitats and Birds Directives, the Common Agricultural Policy (CAP) or policies for adaptation, research and innovation, wants to strengthen this work.
Commission encourages 27 to improve pollinator habitats in urban areas and change them to climate change, invasive species or light pollution.
Brussels also asks the capitals to work to raise public awareness and also aims to improve knowledge about the problems causing the decline of these insects, such as the creation of a map of pollination areas in the EU by 2025.
The European Commission has suggested that it will then present another pollination advice package specifically targeting agriculture, in response to the "Save the bees and farmers" citizen initiative.
……
Contact details of the environment department: [email protected]
Source: Informacion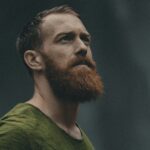 James Sean is a writer for "Social Bites". He covers a wide range of topics, bringing the latest news and developments to his readers. With a keen sense of what's important and a passion for writing, James delivers unique and insightful articles that keep his readers informed and engaged.