Bathing in a hot spring in the evening improves the cardiovascular health of the Japanese. Reported by Kyushu University.
The city of Beppu, on Kyushu's northeast coast, has many onsen – natural hot springs. Bathing in them is a tradition of the locals and is considered a part of traditional medicine.
Japanese doctors from Kyushu University decided to check whether these resources actually improve human health. The survey gathered information from more than 11,000 people – almost a third of Beppu city's 65+ residents – about their medical histories, habits and even the types of onsen they visited. Among them, 4001 people had hypertension.
As a result, the scientists found that people who bathed in the onsen after 7 pm were about 15% less likely to suffer from hypertension. The authors see two possible explanations for this. First, warm water can help you fall asleep faster, helping you fight hypertension. Second, hot procedures such as a sauna or bath reduce the number of stress markers in the blood, which helps maintain cardiovascular health.

Source: Gazeta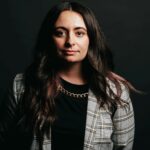 Barbara Dickson is a seasoned writer for "Social Bites". She keeps readers informed on the latest news and trends, providing in-depth coverage and analysis on a variety of topics.