More than 160 countries voted in favor stop shark fin trade, thereby limiting the exploitation of up to 60 shark species, including requiem sharks and hammerheads. The international community has recognized the need for greater protection of this species, as well as reptiles, songbirds and other species. hundreds of animals and plants whose survival was reduced by world trade.
This is how they finally decided Convention on International Trade in Endangered Species of Wild Fauna and Flora (CITES)This international summit, held a few days ago, attended by 160 countries, reaffirmed international commitments to ban the cross-border sale of ivory and rhino horn, while strengthening the protection of many animals that have gained popularity in the exotic pet trade in recent years.
Hammerhead shark, laments and rays They've been on the global shark fin trade registry for some time now. But exploitation has recently become excessive and could endanger the survival of this species. The CITES decision is "historic" in that sense, because it will come to regulate much of "the highly unsustainable trade in the shark fin trade," as Luke Warwick, director of the nonprofit's shark and stingray program puts it. Conservation Society.
Report Supply and Demand: The EU's role in the global shark trade Published earlier this year by the International Fund for Animal Welfare (IFAW) ("Supply and demand: the EU's role in the global shark trade," in Spanish), Some shark species have decreased by 70% in just 50 years. According to a recent study, shark populations in 20% of internationally studied reefs are functionally extinct.
Spain, the largest shark importer
In this trade, Spain plays a fundamental role, as it were. The largest source of declared imports from the European Union, with a total of 51,795.32 registered tons. It is the origin of 45% of shark-related products imported into Asian countries such as the European Union, Hong Kong, Singapore or Taiwan. In exports, Spain ranks second in the EU -after Italy- with 680.47 registered tons consumed in our country.
especially, countries decided to regulate the trade of 60 species of requiem sharks and 37 species of stingrays, Some are threatened, endangered or critically endangered, according to the International Union for Conservation of Nature (IUCN). Examples of this are the spade-headed shark, gray shark, and dusky shark. All are introduced in Annex II. This regulation means that their trade requires sustainability-related import and export permits.
While not all of the species listed in Appendix II are endangered, this formula avoids the use of "similar" resources, which in the long run could lead to overconsumption of other species.
52 offers
This was one of 52 proposals discussed at the international meeting, where old and controversial debates also resurfaced. Countries have returned to debates over how to finance conservation, what to do with ivory stocks, and whether trade restrictions place an unfair burden on local communities. Voting as a single nation, the European Union exercised substantial veto power over several controversial proposals, including one aimed at banning the sale of hippopotamus tusks (an alternative to elephant ivory), which it opposes.
The summit drew attention The importance of global trade in wild fauna and flora, as many communities depend on these resources (ivory from elephants, wild plants for cosmetics or glass frogs as pets). However, he also described the dangers these species face because of the great pressure placed on them by hunting, gathering or fishing.
While much of the conversation about the global wildlife trade has tended to focus on elephants and rhinos, this time much of the discussion between countries wanted to focus on reptiles as well. Not surprisingly, almost half of the 52 species recommendations were related to lizards, snakes, lizards and numerous turtles. Demand for exotic pets in Asia, the United States, and Europe drives much of the trade in these animals.but some are also sought after for human consumption or use in traditional medicine.
The most popular exotic reptiles include glass frogs (known for their transparent bodies), blue-tongued dwarf skinks or red-crowned roof turtles. All of them got more protection which prevented their excessive trading. The same thing happened with the American alligator tortoise, whose trade was widespread in East Asia.
In fact, the United States has turned to CITES with the intention of providing greater protection to many native turtle species, such as the alligator tortoise, common turtle, various soft-shell turtles, and large-headed map turtles, among others. Total, 36 native turtles included in Annex II for the first time. Martha Williams, Director of the U.S. Fish and Wildlife Service, said the conservations are a "critical step" to close "the gaps that allow unsustainable harvesting for international trade".
Conservation controversy
At the meeting, the melon was reopened who should pay the piper and how. As usual, the discussion intensified when talking about elephants and rhinos, because it takes a lot of money to protect them from predators. The South African nation of Eswatini (formerly Swaziland) denounced the difficulties of coping with these tasks as interest in safaris and wildlife viewing experiences plummeted after the covid-19 crisis. "The effects of the COVID-19 pandemic on economic sustainability have been dire," the country said.
His proposal was that the white rhino trade could afford to pay the rangers and workers of the parks where the elephants reside. It was rejected with opposition from the UK, EU, Israel and Nigeria, as it could increase demand and illegal trade.
For more information:
https://d1jyxxz9imt9yb.cloudfront.net/resource/1292/attachment/original/IFAW_ES_El_rol_de_la_UE_en_el_comercia_de_tiburones_Mar2022_final.pdf
…….
Contact address of the environment department: [email protected]
Source: Informacion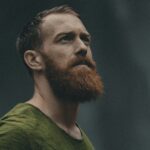 James Sean is a writer for "Social Bites". He covers a wide range of topics, bringing the latest news and developments to his readers. With a keen sense of what's important and a passion for writing, James delivers unique and insightful articles that keep his readers informed and engaged.