France's National Anti-Terrorism Prosecutor's Office announced on Tuesday its demand for prison sentences for the defendants. 15 years Three of the eight accomplices were prosecuted in connection with the jihadist attack in Nice on 14 July 2016 that killed 86 people and injured more than 400.
Prosecutor's Office requested 15 years in prison for the main accused Franco-Tunisian Remzi ArefaIn the end, he was asked to withdraw the criminal terrorist organization charges, for which he would be sentenced to life imprisonment, and to replace them with customary criminal organization charges.
Arefa, 27, was charged with mediating between him and the perpetrator of the attack, Mohamed Lahouaiej Bouhlel, who lost his life in the attack after his truck drove over the crowd. a group of Albanian arms dealers.
He was also asked for 15 years and a ban on stepping on French soil. Chokri Chafroud for complicity in a terrorist criminal organization; Another 15 people against Mohamed Ghraieb, again with the same ban for complicity in a terrorist crime organization.
For Jean-Michel Bourlès, one of the three attorney generals of the prosecution, both "They were not unaware of his (Mohamed Lahouaiej-Bouhlel's) capacity to take action in relation to his radical ideology".
Chafroud and Ghraieb are accused of aiding Lahouaiej-Bouhlel. truck rental It surprised hundreds of people.
Likewise, the Prosecutor's Office demanded a 10-year ban against Albanians and an entry ban to France. Ascending Henaj, He was accused of supplying weapons to Arefa.
Fewer sentences sought for other four defendants (5 years) Enkeledja Zace; for 3 years endri elezi; for another three Maxim Celaj; and for two brahim tritrou -Who did not attend the hearing after fleeing to Tunisia-.
Source: Informacion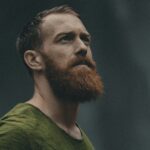 James Sean is a writer for "Social Bites". He covers a wide range of topics, bringing the latest news and developments to his readers. With a keen sense of what's important and a passion for writing, James delivers unique and insightful articles that keep his readers informed and engaged.