Scientists NG Chernyshevsky from the Saratov National Research State University (SGU) figured out how to improve drug delivery to brain tumors using loud music. This was reported to socialbites.ca by the press service of the National Project Science and Universities.
The blood-brain barrier (BBB) ​​separates the central nervous system from the circulatory system. It protects the brain from harmful substances, but at the same time does not allow drugs to enter. This significantly complicates the treatment of many brain pathologies.
SSU scientists have found that loud music helps open a protective barrier in normal brain vessels and accelerates lymphatic drainage of tissues.
Exposure to rock music at a volume of 100 decibels for two hours increased BBB permeability in rats by 30-40 minutes. At the same time, listening to music was not accompanied by damage to the brain tissue and deterioration of its functions, the hearing organs were not damaged and the barrier was completely restored over time. BBB was not opened in deaf animals.
Opening of the blood-brain barrier results in better drug distribution, which improves the survival of rats with glioblastoma in the loud music group.
"The advantage of using loud music in therapy is that it opens the barrier everywhere and the drug can freely penetrate the tumor's weak spots. The sound wave irritates the barrier proteins and "hides" inside the vessels of the brain. At this point, the drug enters the brain. SSU Faculty of Biology Human and Animal Physiology The barrier opens due to vascular reactions to loud noise, due to the connection between the organs of hearing and the vessels of the brain, Oksana Semyachkina-Glushkovskaya, Head of the Department, told socialbites.ca.
Now scientists plan to continue studying the effect of music on the blood-brain barrier in the delivery of drugs to fight Parkinson's and Alzheimer's diseases.

Source: Gazeta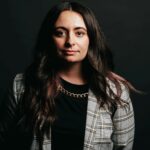 Barbara Dickson is a seasoned writer for "Social Bites". She keeps readers informed on the latest news and trends, providing in-depth coverage and analysis on a variety of topics.