New free giveaways have started on Google Play and the App Store. In this collection, we have collected various games and applications that you can download to your device.
We also recommend that you take a look at the previous note, which also lists some good games.
Free games for Android:
Despotism 3k is a Russian strategy game with roguelike elements that was recently given away on Steam. At the center of the plot is an artificial intelligence that has enslaved"pathetic people" (free download);
Epic Heroes War – Fantasy Online PvP Clicker (Free Download);
Soviet Project, a first-person horror game set in the Soviet city of Zhukovsk (free download);
Theme Solitaire – A mix of solitaire and tower building game (free download);
Pixel Blade M VIP is a 3D action/RPG reminiscent of Minecraft Dungeons (free download);
Dungeon Princess: Offline Dungeon RPG – An anime-themed RPG about a princess and her subjects (free download);
King of Defense – Tower Defense strategy where players defend a fortress against fantasy creatures (free download);
Stickman Warriors Super Heroes is a fun fighting game with popular heroes. Always wanted to see a fight between Iron Man and Naruto? (download for free);
Cooking Kawaii is a cooking game where you have to show off your fast cooking skills (free download);
Las Aventuras del Gato Becker is a simple memetic catfighter (free download).
Despotism 3k trailer:
Free games for iOS:
Block vs Block is a Tetris that needs no introduction. There is a mode against another player, but only in the iPad version (free download);
Block vs Block 2 – improved version of the original game with improved graphics and AI (free download);
Tiny Runner – Pixel Art Endless Runner (Free Download).
Block vs Block Page:
You can also follow discounts on games and freebies in our Telegram channel. Unexpected Analysis: Genshin Impact is approaching the status of the most expensive game in the industry
Freebie: 7 games and 5 programs are given away for free on Google Play and the App Store. One of them from the developers of Cyberpunk 2077 and The Witcher 3
Freebie: EGS started giving away the game with a 95% rating on Steam and talked about the following gift
Freebie: 6 games are given away for free on PC at the same time. Among them there is a medieval soul-like action about a knight
Source: VG Times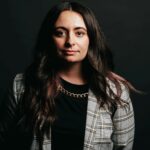 Barbara Dickson is a seasoned writer for "Social Bites". She keeps readers informed on the latest news and trends, providing in-depth coverage and analysis on a variety of topics.