In 2012, Epic Games released an Elemental tech demo demonstrating the capabilities of the then-new Unreal Engine 4. Ten years later, visual effects artist Dylan Browne updated the video by porting it to Unreal Engine 5.
The video only took a day to complete. In the original version of Elemental the lighting was static, in the new version it is dynamic and processed using Lumen technology.
Elemental on Unreal Engine 4:
Elemental on Unreal Engine 5:
For a more visual comparison, Brown posted several screenshots on social networks.
Over the weekend we wrote about the artist Helena Hansen, who showed her look at 30-year-old Lara Croft from the new part Tomb Raider.🤡 Genshin Impact cheat developers jailed in China
Source: VG Times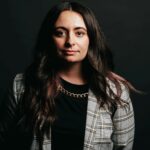 Barbara Dickson is a seasoned writer for "Social Bites". She keeps readers informed on the latest news and trends, providing in-depth coverage and analysis on a variety of topics.