Popular and outrageous game Diablo Immortal received the first update, which closed the possibility for residents of Russia and Belarus to play RPG. You can no longer enter the Battle.net username and password into the game, although it used to work.
So it hit the players who ran Diablo Immortal on PC with a Russian account. The changes didn't affect players on iOS and Android, or on PC if they come from other regions. In the comments to the video, users confirm that they can't get into the game after installing the update, and even a paid VPN doesn't always help. Some write that everything works from Belarus, others say it doesn't.
At the same time, gamers from Russia and Belarus who use an account in another country can access Diablo Immortal via VPN and use it for authorization.
Despite all the bugs and aggressive revenue, the game remains popular, although players are outraged that microtransactions affect the gameplay too much. Note that the game made nearly $50 million in its first month.🔞 Sasha Gray took a shower live on Twitch
Source: VG Times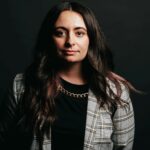 Barbara Dickson is a seasoned writer for "Social Bites". She keeps readers informed on the latest news and trends, providing in-depth coverage and analysis on a variety of topics.