In the popular shooter war thunder from company Gaijin entertainment showed the new fourth generation fighter F-14 Tomcat in the trailer for the new update.
Company Gaijin Entertainment released a teaser for the next major update called Danger Zone. The main feature of the new update is the introduction of the legendary American F-14 Tomcat fighter in the War Thunder game, which allows players to fly. The new two minute Danger Zone trailer is dedicated to flight and combat on this particular fighter. It's worth noting that the F-14 Tomcat isn't the only new vehicle to appear in War Thunder with the new update. The developers also promise dozens of other types of equipment, for example, the HMS Hood cruiser and the G6 Rhino self-propelled artillery mount.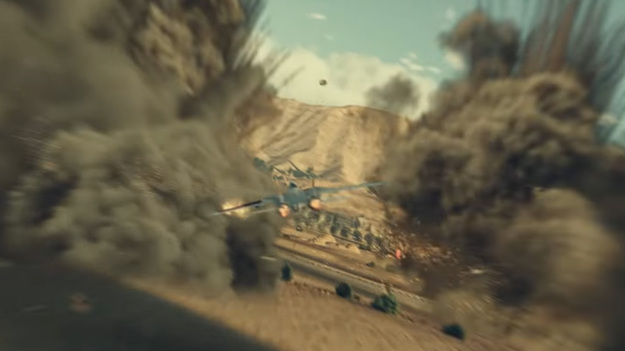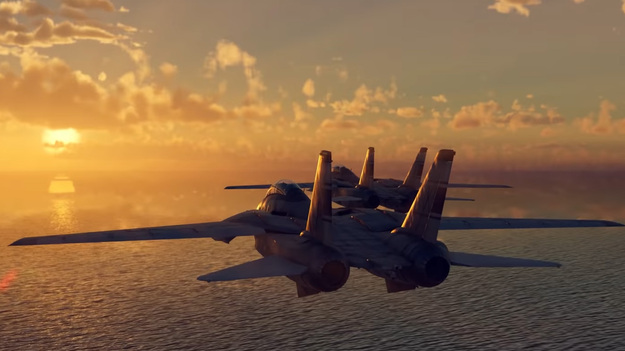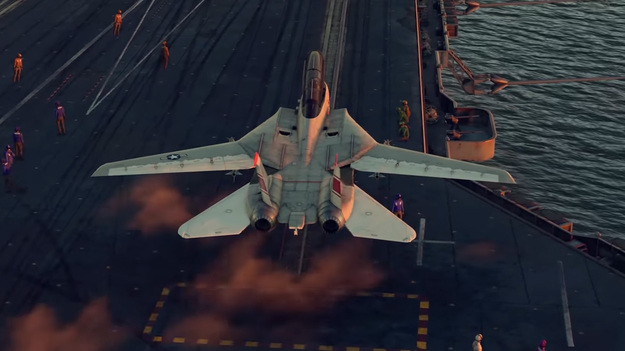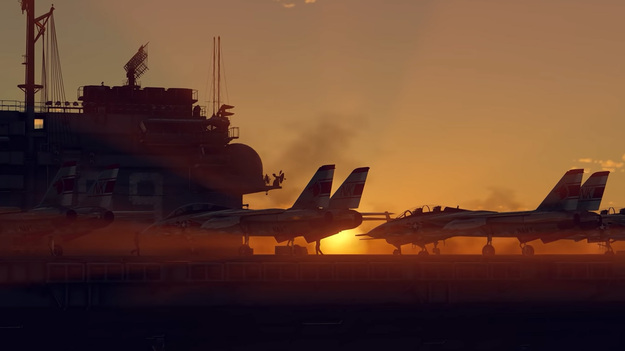 It is noted that the first modification of the F-14 in the War Thunder shooter will be the F-14A model. It is equipped with a set of air-to-air missiles. The F-14A fighter will be armed with new air-to-air missiles – AIM-9H and AIM-54A Phoenix. In addition, the F-14A will be armed with the M61A1 cannon, bombs and unguided missiles. The battlecruiser HMS Hood, in turn, is armed with eight 15-inch guns, an auxiliary battery of 7 double 4-inch universal guns, as well as 40-mm guns and torpedo tubes. Finally, the self-propelled howitzer G6 Rhino can quickly change position and fire huge explosive shells at the enemy.
The authors of War Thunder promise that the Danger Zone update will also include other innovations, including new vehicles, as well as graphics and weather effects. The release of Danger Zone is scheduled for mid-June. Gaijin Entertainment will provide more information about the update in the coming weeks.

Source: Game Bomb