In the major update 2.0 for Cyberpunk 2077 has reworked many mechanics, so the developers strongly recommend restarting the game. In this guide, we will explore the new branches of passive skills, traits and abilities in detail so that you can quickly immerse yourself in the game.
How to improve passive skills
The game has 5 linear skill lines that improve as you use specific skills. Every five levels you will receive an additional passive ability that will emphasize and simplify your playing style.
How to improve the Killer skill
This skill defines you combat parameters. As levels increase, damage increases and recoil decreases, allowing you to shoot accurately from the hip as well as from long range. To improve, kill enemies with firearms. If you hit the head, you will receive extra points in this branch.
How to take your NetRunner skill to the next level
A skill that expands hacking capabilities. At a high level, you will be able to use netrunner skills more often and effectively. Hack everything you can to open new levels. Every successful hack, both in and out of combat, will give you experience in this industry.
How to Improve Your Shinobi Skill
The next branch is responsible for endurance and speed. Use acrobatic skills – running, running and lifting – to gain experience in this industry. In addition to such activities, you can use katanas in battle for additional experience.
How to Improve Your Solo Skills
A skill specialized in melee combat. Increased carrying capacity, extra damage with fists, increased health – all this you can get here. In addition to hand-to-hand combat, you can use a shotgun and LMG to gain additional experience.
How to improve the Engineer skill
A non-combat skill required for enhanced customization and additional survivability. Create consumables, attachments, weapons or use grenades in battle to gain experience in this branch.
How to improve properties
The mechanics of the attributes have been reworked and most of the bonuses have been transferred to passive skills. Moreover, there was a feature "Biochip"which can only be studied and developed in a paid add-on "Ghost Freedom" The basics remain the same: you improve attributes that affect your interaction with the world. For example, a high strength score allows you to communicate with machines, break open locked doors, or use intimidation. Furthermore, the higher the attribute, the more skills you can learn in a separate industry. When you increase your main level, you receive 2 statistical points, which you can spend on developing a parameter.
What skills to choose and develop at the beginning of the game
This choice depends entirely on which qualities you are going to develop. It is best to keep a balance and try to improve everything evenly. But if you like a specific playing style, it is better to choose skills based on this request.
To unlock the entire branch, you must raise the attribute to level 20. In the screenshots below you can see the optimal set of skills offered to you when you start a new game with the Phantom Liberty add-on.
Is it possible to reset skills in Cyberpunk 2077?
You can cancel a learned skill at any time for free and try another one, or invest the collected points in another branch. To do this, simply press the middle mouse button (MCR) on the learned ability to return the spent point.
Is it possible to reset stats and skills in Cyberpunk 2077?
In Cyberpunk 2077 you cannot reset or change your stats and skills. You will have to start a new story with a new character. There is no point in resetting passive skills at all, as they are upgraded with activity. You can easily improve other skills by using the right actions in the game.
If you want to experiment with the features, you have the right to use save files. Save once you've collected 17 unused stat points. Why 17? So you start with a minimum of 3 points per stat tree and the maximum level is 20. So if you save 17 points you will always have enough to max out each stat and see what happens.
Just create a save and experiment with increasing the level. Each time you reload, you get your stat points back and can reallocate them (but you also lose any game progress you've made since saving). This is the easiest stat reset method you can do in Cyberpunk 2077.
Other guides
Source: VG Times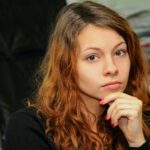 Christina Moncayo is a contributing writer for "Social Bites". Her focus is on the gaming industry and she provides in-depth coverage of the latest news and trends in the world of gaming.