A rare guest came to our editorial office: an ultrabook only 13.5 mm thick. It is equipped with a screen with an impressive resolution of 3200×2000 pixels. The manufacturer positions it as a device for performing everyday and professional tasks. Is it possible to play on Tecno Megabook S1? Let's find out.
Characteristics
Screen: 15.6-inch, 3200×2000, 120 Hz, IPS level;
Processor: Intel Core i7-1260P;
Memory: 16 GB LPDDR5 5.2 GHz (built-in);
Video card: integrated graphics card
Drive subsystem: 1 TB M.2 2280, NVMe 1.4, PCIe 4.0 x4;
Communications: Intel Wi-Fi 6 AX201D2W, Bluetooth v5.2;
Connections: 1x USB 4.0 Type-C, 1x USB 3.1 Gen2 Type-C, 2x USB 3.2 Gen2 Type-A, 1x MicroSD, 1x HDMI 2.0b, 1x Audio jack 3.5 mm;
Battery: 70 Wh (6060 mAh), lithium polymer;
Power: 65W Type-C adapter;
Dimensions: 350 (W) x 243 (D) x 18.0 (H) mm (including legs);
Weight: 1.35 kg (without adapter).
Appearance
Tecno Megabook S1 is available in two signature colors: Galaxy Silver or Space Gray. The body of the model is made of magnesium alloy. Fingerprints on the device are virtually invisible. The lid opens easily, the maximum angle is 135°.
The ultrabook has a consistent business style: there are no RGB lighting or bright details. The only logos are the Tecno inscription in the center and the even less noticeable Megabook inscription on the side of the thin lid. The device stands on two rubber feet, so the actual height from the surface is 18 mm.
The 15.6-inch laptop screen has a different resolution of 3.2k and an aspect ratio of 16 by 10. Thanks to the refresh rate of 120 Hz, you can enjoy smooth images in applications. The brightness of the matte display is 450 nits – With the Megabook S1 you can work on a sunny day.
A webcam with Full HD resolution (2 MP) and a shutter is built into the top frame of the screen. The switch is quite thin, so careless movements can cause smudges on the lens glass. The camera also has a built-in AI facial beauty mode. The standard microphone provides cancellation of sounds from wind, passing cars and background noise.
Megabook S1 creates sound sufficient for listening to music or watching movies comfortably. The company called its technology VOC Plus using DTS: Of course, the system lacks mid and low tones somewhere, but the sound still leaves a good impression.
On the left edge is a USB 4.0 Type-C port with support for DisplayPort and reverse charging. There is also a charging indicator, an HDMI connection and USB 3.1 Gen2 Type-C with support for Power Delivery. Thunderbolt, unfortunately, no.
On the other side are a microSD slot, a combination headphone and microphone jack, and two USB 3.1 Gen2 Type-A ports.
Megabook S1 uses a membrane keyboard. There's no usual block of number keys, but there is a Home, PgUp, PgDn and End column and full-size arrows. In the top right corner there is a power button with a fingerprint scanner.
The key travel is about 1.2mm and the pressing itself is tactilely pleasant. There's a small, neat white backlight that you won't see on a sunny day, but can come in handy at night. The touchpad is huge: 144 x 96 mm.
The battery capacity is 70 Wh. The kit includes a compact white power supply of 65 W. The weight with cable is 167 g, the cable itself is USB Type-C with a length of 1.77 m.
Performance. Synthetic testing
We tested the Tecno Megabook S1 ultrabook in synthetic tests Cinebench R23, CPU-Z and CrystalDiskMark. The results are in the screenshots.
We also assessed the laptop's power in 3DMark: Fire Strike, Time Spy, CPU Profile and Storage Benchmark tests to check the speed of loading games on the SSD.
Performance. Playtesting
The temperature of the processor and integrated video card reached 80 degrees in gaming tests. The Ice Storm vapor chamber cooling system does its job well and removes heat efficiently. Maximum, it is capable of removing up to 35 W of heat in static mode with a thermal processor package of 28 W under constant load and up to 65 W under short-term load. Only 8-9 W is allocated for the tasks of the Intel Iris Xe video chip, which does not allow the ultrabook to show good results.
In operating mode, the cooling system is virtually inaudible. During gaming sessions, this is a quiet fan sound without whistling or a hint of hum.
All gaming tests were performed in maximum performance mode. We immediately rejected the 3200 x 2000 native resolution for games and used a mode close to Full HD or a smart scaling system where this can be enabled.
Counter-Strike 2. The updated online shooter with low settings showed a relatively stable 45-50 frames per second in firefights. It has not reached minimum eSports values, but it is quite comfortable to play even at a lower resolution.
Cyberpunk 2077. We were surprised, but with version 2.0 of the game on low settings we were able to see 25-30 frames per second. Drawdowns are noticeable in street scenes with lots of people and traffic.
Baldur's Gate 3. At minimum graphics settings with soapy scaling, we managed to get 25-30 frames per second. It's a playable result for a turn-based RPG, but not the most visually appealing experience.
In GTA 5 we achieved a stable 30 frames per second on medium settings, and in Dota 2 and World of Tanks in Full HD resolution we achieved 60 frames per second on high settings. The ultrabook could handle classic networking projects without any problems.
Results and prizes
It's clear that the Tecno Megabook S1 is not a gaming solution. The integrated video card does not have enough thermal package to increase the frame rate in modern projects. However, the ultrabook can handle simple games.
The device is suitable for people who are not yet ready to carry a few extra pounds. Who needs to quickly perform tasks and at the same time look decent, whether at school or work, or in a cafe. Apart from that, the bright, clear and smooth screen is striking, which is very pleasant to work on.
Designer's choice. The Tecno Megabook S1 looks and feels five-star thanks to its magnesium alloy casing and discreet design.
Cool sound. Six speakers create a good scene. Although the device does not pump up the room, it provides clear and surround sound, both for music and cinema as well as games. It bounces and shoots great.
Advertisement TECNO Mobile Limited, https://ru.tecno-mobile.com/, erid:LjN8KJY6u
Source: VG Times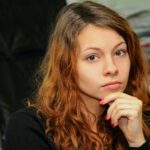 Christina Moncayo is a contributing writer for "Social Bites". Her focus is on the gaming industry and she provides in-depth coverage of the latest news and trends in the world of gaming.