Last night, Netflix released the full trailer for the third season of The Witcher. Since he will be Henry Cavill's last, a sort of farewell to the actor took place in the comments below the video.
The audience thanked Henry Cavill for his contribution to the series and love for the original source. The video itself simultaneously collected 49 thousand dislikes with 51 thousand likes.
"Henry Cavill's contribution and desire for book accuracy made him an indispensable Geralt. Sad to see how Netflix deviates from the original story– @surfy266.
"Henry Cavill respected the series and his portrayal of Geralt was effective. Henry, thank you for putting so much passion into this role. You will be missed@user-iq1rl4gl1f.
"Henry Cavill deserved a show with more seasons that wasn't afraid to take its time and do justice to the books– @user-rb3kr9ih1o.
"I'm glad to see my son Henry as a true Witcher. It's hard to find actors who really appreciate books and stories– @albertoruiz7829.
"Henry Cavill is the heart of the show. It won't be the same without him– @111_mohammadmohibulhaque5.
In the "witcher" subreddit r/witcher it's even worse. In the most popular post of the day, which received 4,000 likes, fans massively ridicule the outfits of the main characters. In the second most liked post, the author is indignant about why Geralt uses the Aard sign while chasing the Wild Hunt.
"This is why Henry Cavill left The Witcher– Dahen Hamad.
"Henry posted a new trailer as part of his commitment to promoting the series, but did not write any lyrics and hashtag #TheWitcher", – limited.
"I saw it too, lol. It's especially notable because in an earlier post about another movie he's working on, he wrote this long and enlightening post. That is not the case with The Witcher.– _Future Ghost_.
"Oh yes, Ian in a bikini top, just like it was in the books", – Jypahttii.
"Looks like a school production of The Witcher– Tyken12.
The Witcher's third season will be released in two parts. The first series will be released on June 29 and the sequel on July 27.
😔 Diablo 4 early access started with problems
Source: VG Times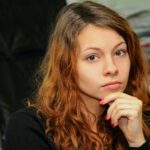 Christina Moncayo is a contributing writer for "Social Bites". Her focus is on the gaming industry and she provides in-depth coverage of the latest news and trends in the world of gaming.