YouTuber Brian Monarch has published a fake trailer for the continuation of the "Cliffhanger" with Sylvester Stallone in the title role. The video even features footage from the comedy "Ace Ventura 2: When Nature Calls."
The author used a neural network to replace Jim Carrey with Sylvester Stallone. Actor Justin Rupple is responsible for the voice. It turned out quite funny, according to many users.
"Damn I can't stop laughing, keep it up"– Lanehog2023.
"I swear I would spend all my money to see this"—Ben.
"As bad as it was, it made me laugh out loud"—Gary Davis.
"Sylvester Stallone as Jim Carrey parodies Sylvester Stallone. I didn't know I needed it until I got here."– Dear Johnny.
"Priceless

»— B G .
Recall that earlier another lover added Sylvester Stallone to the comedy Home Alone, which also made many users laugh.
🎁 Midnight Ghost Hunt will be the next EGS giveaway
Source: VG Times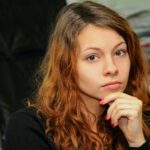 Christina Moncayo is a contributing writer for "Social Bites". Her focus is on the gaming industry and she provides in-depth coverage of the latest news and trends in the world of gaming.