Network outages, frequent VPN changes, an unreliable ISP, or a simple hardware failure can all leave you offline with the "Connected, no internet" message. We have collected several working methods for you describing what needs to be done to correct this error and return to your daily activities.
Tech guides for PC gamers
Restart all devices
No matter how banal it sounds, but in most cases it really helps. Rebooting allows network devices to update their IP addresses and reload configuration files. Turn off your router, modem (if you have one), and computer. Then wait 30 seconds before restarting them. Try to connect when all devices have restarted. If that doesn't help, continue to the next step.
Check your router's indicators
The problem may be with the network connection and not the devices. To do this, view the status of the router. The DSL lights should be lit or blinking on rare occasions and the Wi-Fi lights should be blinking constantly. If you find any anomalies, contact the provider and check the network status in your home, as its direct job is to provide you with a stable signal. It may be that technical work is currently underway or that a cable is damaged in the input. This is usually arranged within one working day.
Discover new apps and updates on your computer from the past few days
If you have installed a third-party antivirus program, it may be blocking internet access. Try disabling your antivirus and then check your connection. If you notice that the internet has disappeared after installing a new application, then this is most likely the problem. Uninstall the affected app and scan your computer for viruses.
Run built-in troubleshooting
In the system tray (the system tray is located in the lower right corner of the screen), find the network icon and click on it PKM. Select an item "Problem Diagnosis" and follow the instructions in the new window. The system resolves most issues on its own, in other cases we provide you with detailed troubleshooting instructions.
Clear network cache
This solution helps with both connecting to the internet and problems connecting to VPN services. To clear the network cache:
Find an app "Command Line". The easiest way to do this is through the search, by entering cmd without quotes;
Click PKM and select the item "Run as administrator". After entering each command (without quotes), press Enterto start the process;
Enter netsh int ip reset;
Use without closing the window netsh int reset ipv6;
End the configuration with the command netsh winsock reset;
Restart your computer.
We have collected a few more commands that help reset the settings. But don't fill it all in at once. Go through the list gradually, every time you restart the computer and evaluate the result. All commands are entered without quotes.
ipconfig /flushdns – allows you to reset the DNS cache;
netsh winsock resetThan netsh int ip reset – reset files saved by Windows for internet access;
ipconfig /releaseThan ipconfig /refresh – used to automatically change the IP address.
Update network driver
It may have crashed and the new network drivers were not installed correctly. Open "Device Manager" using the search function or press the hotkey Win+R and type "devmgmt.msc" without quotes. Go to section "Network Adapters" and use automatic update to reinstall all drivers in this partition.
Check your VPN connection
If you use a free VPN service, it may interrupt your connection or intermittently. Check the selected VPN for updates and make sure it is turned off. And if you're not sure which VPN to choose, check out our list, which we check and update regularly.
Switch to a different Wi-Fi band (2.4 GHz or 5 GHz)
Your router probably broadcasts Wi-Fi in two frequency bands: 2.4 GHz and 5 GHz. There may be temporary problems on one of the frequencies, so just switch to another. For a 5 GHz network, the network name is usually followed by the label "5G" (eg "VGTimes_Wi-Fi [5G]»). And the 2.4 GHz band is usually referred to by the name of your network (eg "VGTimes_Wi-Fi") without frequency indication.
Restart your network
Remark: This method is radical and it is worth resorting to only if none of the above methods solved the problem. Windows will reset to factory settings and forget your Ethernet network, Wi-Fi networks, VPN connections and other settings.
Use search to open "Options" and select the item "Network and Internet". In chapter "Stands" you need a line "Reset Network". After reading the instructions, click on this sentence again, after which a reset will take place and the computer will restart.
Source: VG Times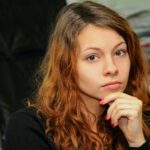 Christina Moncayo is a contributing writer for "Social Bites". Her focus is on the gaming industry and she provides in-depth coverage of the latest news and trends in the world of gaming.