The highly anticipated release of the remake of the first The Last of Us is now available on Steam and the Epic Games Store. Although the PC version was released almost 7 months after the release of the console version, the developers were unable to bring it to an ideal state. It received a lot of negative feedback on the Valve store – at the time of publishing the news, the game's rating is only 40%.
The main reasons for the dissatisfaction of PC gamers were the long compilation of shaders and frequent crashes. Here's what Steam users write in their reviews:
"Can Kill a Computer" —Professor Parabellum.
"So porting is a must!" — The reality of the world.
"It's the same situation as Horizon Zero Dawn – at release it's a piece of raw **** that needs to be patched and finished. I do not recommend buying now. In 48 minutes I left at least 5 times" —Riccardo Musconi.
"I can't even start the game, it crashes during the shader compilation phase" — Old Siris.
"50 minutes can't open the game. Nice start. And so I waited, and there is no full screen mode. Again…" — 90 Sundays.
Shader compilation. Do I have to wait 2 hours for it to reach 100%?" – Environment.
"I wanted to play the game for more than 9 years. On release I received: a request to update drivers, compile shaders, a spelling error and a crash, a black screen, reboot the computer, about 5 errors and crashes while compiling shaders, a computer completely frozen in the trashcan " – 404.
"Such a great game to screw up with such a disgusting optimization…" — CCCP driver.
Earlier, we recall, Naughty Dog announced that it would continue to release its games on PC.
🗺 They also showed a comparison of the updated maps on Source 2 (below) with the original maps
Source: VG Times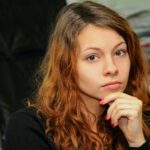 Christina Moncayo is a contributing writer for "Social Bites". Her focus is on the gaming industry and she provides in-depth coverage of the latest news and trends in the world of gaming.