In the 2023 series Resident Evil is 27 years old. During this time, eight licensed volumes and several re-releases, many prequels and spin-offs have been released. And filmmakers have made many movies and TV shows based on it. For release remake of Resident Evil 4, we remembered all the projects released within the series.
Timeline of Resident Evil events
In our articles about the Dead Space, God of War, and Assassin series, we talked about one universe that includes games, movies, comics, and books. In the case of Resident Evil, things are a bit more complicated. Indeed, video games and cartoons can be arranged in chronological order since their action takes place in the same world. And films and series based on "Resident Evil" clearly contradict the game world. Therefore, we will first write out the main chronology of the series, from Resident Evil Zero until recently Village, and then – other works that do not fit into the main canon.
Other than that, we don't separate remakes and remasters into a separate category. If a classic in the series has been re-released on more modern consoles, we'll let you know in the description of the original game.
Source: VG Times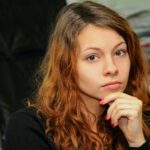 Christina Moncayo is a contributing writer for "Social Bites". Her focus is on the gaming industry and she provides in-depth coverage of the latest news and trends in the world of gaming.