Blizzard released a new gameplay video Diablo 4 co-op dungeon. The guests included YouTuber Bluddshed and one of the game's leading game designers, Zaven Haroutunian.
The video has accumulated an incredible number of dislikes – now it exceeds 11 thousand. The players have two complaints: outdated graphics and a too colorful image. Because of this, they complain in the comments that the game does not resemble a full-fledged fourth part, but Diablo 3 and even Diablo Immortal.
"The game looks different from the footage we've seen before. I understand this is a console, but still. I think the atmosphere and graphics looked better on PC– @hotpancakes9814.
"So far I have had ZERO concerns about art design. Now I'm concerned because these images don't look like anything they've shown before. I know a game can't always be dark, but there's a difference between colorful and cartoony.– @carojuao.
"This video scared me! I was soooo hyped until I saw this– @mmaking66.
"Please don't tell me Diablo 4 (the game we've been waiting for) will look like this. Are there microtransactions that make it look like it should?– @arregorn.
"Looks like a mobile game. I thought this part should be darker and scarier… but it's almost like Diablo 3 with new textures— @omegakiller1495.
"Looks very different from the versions we've seen before. Now it's more of an arcade/mobile game. The fonts are also terrible.— @danielbere7225.
"Looks like a game that would have been released 15 years ago– @leadmuffins7565.
"I was literally trying to make sure it wasn't D3. Very strange, since the previously shown images really radiate the right atmosphere. What is going on here?– @logammert1392.
"More of an extension for D3 than for D4– @jpggreel.
"You know what's the worst? In previous Diablo 4 videos, there was a mention that this is not the final version. This video doesn't have it.– @DonUtato.
"Strange that this video looks more like D3 than any other I've seen— @ wilson81585.
"It looks like the Diablo 3 update is looking good. Any new Diablo 4 images?– @steenlegion.
"Blizzard, you need to add more health bars. For example, add a strip for each weapon and pet! More health bars, more numbers! Let's make sure the screen isn't visible at all? Just remove the monsters, we won't see them anyway— @kennethjensen730.
"This video killed my hype– @felipecamargo279.
"I can't believe I pre-ordered "that" game…— @radoslawgawlikowski9241.
Diablo 4 is out on June 6 on PC, Xbox One, Xbox Series X/S, PS4 and PS5.
🔫 Some weapon concepts from STALKER 2
Source: VG Times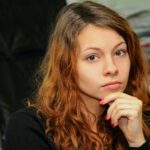 Christina Moncayo is a contributing writer for "Social Bites". Her focus is on the gaming industry and she provides in-depth coverage of the latest news and trends in the world of gaming.