The author of the YouTube channel M8use has updated the world record for the fastest co-op passage minecraft. The YouTuber managed to complete the game in just 1 minute and 56 seconds. He videotaped his speedrun.
The record was set in the Bedrock version without the use of bugs. This result was achieved thanks to memorization and well-coordinated work.
As for the solo passage, the record belongs to a YouTuber nicknamed CrazeFeed. His speedrun lasted 2 minutes and 52 seconds.
It was previously announced that the star of "Aquaman" can voice the main character in the film based on minecraft. Recently, a new mob with unique properties has been added to the sandbox. And also in minecraft made a map of Apex Legends.❌ The Trolls Started Setting Up Players In Elden Ring – They Tossed Fii's Panties On Gamers To Get Banned
Source: VG Times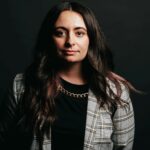 Barbara Dickson is a seasoned writer for "Social Bites". She keeps readers informed on the latest news and trends, providing in-depth coverage and analysis on a variety of topics.