Thanks to modern technology, it is possible to see what games based on a wide variety of books and movies would look like. For example, a video recently appeared in which they showed what a game adaptation of the horror film "It" could look like.
The author notes that the presented video demonstrates the concept of photorealistic horror created using the Unreal Engine 5.
The cutscene shows the character following a red balloon down the street, meeting Pennywise along the way.
It is based on Stephen King's novel of the same name. By the way, earlier the writer showed how Pennywise views artificial intelligence.
Want a full AAA game based on It?
🗻 What a beautiful view!
Source: VG Times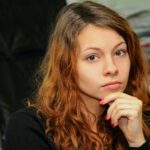 Christina Moncayo is a contributing writer for "Social Bites". Her focus is on the gaming industry and she provides in-depth coverage of the latest news and trends in the world of gaming.