Ed Boon (Ed Boon), creative director of NetherRealm Studios, often communicates with fans about the game Mortal Kombat. Recently, while commenting on a fan post on social media, he revealed the part he's been wanting to recreate for years.
This project is a fighting game Mortal Kombat 4 released in 1997. It is worth noting that this is the first game in the series where all characters are created in 3D instead of sprites.
"YES! I've definitely considered this possibility over the years."— Ed Boon wrote in a commentary on the fan art, which can be seen below.
Meanwhile, a remake of Mortal Kombat Trilogy on the Unreal Engine 5 is in development. The project is being made by Eyeballistic Games, which previously showed several screenshots. One of them shows the fight between Scorpion and Motaro in the Pit Bottom arena.😮 Wrap two!
Source: VG Times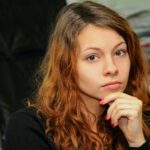 Christina Moncayo is a contributing writer for "Social Bites". Her focus is on the gaming industry and she provides in-depth coverage of the latest news and trends in the world of gaming.