Video blogger ChrisDaCow proved that once again You can not only play Minecraft, but also create absolutely incredible things based on the game. He showed a visualization of the fourth dimension in the game.
Of course, humans cannot see the fourth dimension, but math and physics allow us to calculate its parameters and create a visualization that allows us to see it at least partially.
It is noted that ChrisDaCow began to build visualization with relatively simple four-dimensional shapes, but eventually they formed many three-dimensional spaces. At the same time, even an expert in quantum physics appreciated the visualization. According to him, the work is as close to reality as the game engine allows.
It was previously reported that a user blew up a mountain of dynamite in Minecraft, but his computer was also damaged as a result.👮‍♀️ Surprise Attack Tactics
Source: VG Times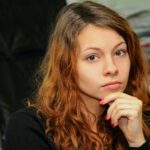 Christina Moncayo is a contributing writer for "Social Bites". Her focus is on the gaming industry and she provides in-depth coverage of the latest news and trends in the world of gaming.