Traditionally, Amazon has updated the selection of games for Prime Gaming subscribers to pick up at the beginning of the month. All projects are available for free.
Until the end of December, 8 games will be available to subscribers – one for EGS (Quake), the rest is for the Amazon app. To get them for free, you need to sign up for a trial subscription (users from Russia need a VPN).
List of games by distribution:

Quake (for EGS) – 1996 old-school cult shooter;
Brothers: A Tale of Two Sons – co-op adventure;
Spinch is a psychedelic platform game;
Doors Paradox – exit the room puzzle game;
Banners of Ruin – card fighter;
Rose Riddle 2: Werewolf Shadow – casual detective;
The Amazing American Circus is another card fighter;
Desert Child is a 2D pixel racing game.
It was recently revealed that EGS is giving away 15 games for free in December and holding two sales. And there are many new discounts on Steam.
You can follow the freebies and discounts on games in our Telegram channel.🥒 The developers of STALKER 2 suddenly contacted
Source: VG Times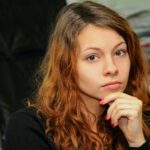 Christina Moncayo is a contributing writer for "Social Bites". Her focus is on the gaming industry and she provides in-depth coverage of the latest news and trends in the world of gaming.