A list of games has been released that will be distributed to Prime Gaming subscribers in December. Amazon is giving away five projects next month. They are free to download, but you have to take out a trial subscription (you need a VPN).
List of games by distribution:
Quake is a 1996 cult retro shooter;
Brothers: A Tale of Two Sons – co-op adventure (94% rating);
Spinch – platform game with psychedelic graphics (70% rating);
Doors Paradox – find a way out puzzle (92% rating);
Banners of Ruin is a turn-based card roguelike (80% rating).
It is not yet known for which service the games will be distributed. Could be, Shock and Brothers: A Tale of Two Sons can be activated on GOG, Origin or EGS. The remaining three projects will apparently be donated to the Amazon App application.
You can follow freebies and discounts on games in our Telegram channel.🔫 CS:GO put up a skin for sale for 27 million rubles
Source: VG Times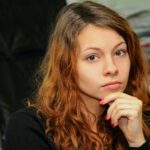 Christina Moncayo is a contributing writer for "Social Bites". Her focus is on the gaming industry and she provides in-depth coverage of the latest news and trends in the world of gaming.