Most Russians said they would not consider giving a second chance to a person who had a "red flag" after the first date. The Mamba service reported this to socialbites.ca, referring to its survey.
83% of survey respondents said they would not go on a second date if they noticed "red flags" with their partner. The most repulsive factor among Russians turned out to be sloppiness. 65% of people said they were "scared" of someone with dirty hair, messy nails and old clothes. 73% of women also stated that they would not communicate with a man who had an unpleasant odor.
The second common red flag was lying about one's appearance. 50% of survey respondents do not want to go on a second date with someone whose photos on dating sites do not match their actual appearance.
Men stated that they are uncomfortable when a girl talks on the phone, calls someone, takes a selfie or takes a photo of food (40%). Most women dislike their partner's anger, preoccupations and conversations about sex (48% each). Additionally, talking about exes bothers men (25%) more than women (12%).
According to the survey, the majority of Russians do not accept misogyny and man-hatred. A third of men are afraid of feminists, and another quarter are afraid of girls whose lifestyle does not match theirs. Women are equally ashamed of both promiscuity and their partners' tightness.
Survey results showed that 30% of men and 5% of women are ready to give a "red flag" partner a second chance.
Previously An escort said which men are most willing to pay for sex.

Source: Gazeta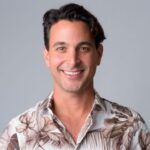 Calvin Turley is an author at "Social Bites". He is a trendsetter who writes about the latest fashion and entertainment news. With a keen eye for style and a deep understanding of the entertainment industry, Calvin provides engaging and informative articles that keep his readers up-to-date on the latest fashion trends and entertainment happenings.