Actor Vladimir Torsuev, who played in the film "Brother-3" by Valery Pereverzev, said: kp.ruWho sees the film deeper than "Brother" and "Brother-2" by Alexei Balabanov.
"No, it has nothing to do with Balabanov's paintings. Philosophically and morally, I think it's a hundred times deeper. I love both "Brother" and "Brother-2". I'm not saying these movies are good or bad, it's not my place to judge. But let's be honest: Bodrov's hero is a scumbag and a bastard," Torsuev said.
He believes that Balabanov's films won the love of Russians thanks to excellent direction and acting. Torsuev refused to reveal the plot of the film, but noted that the film would consist of a series of short stories. According to the artist, after reviewing the material, he called the director and called him a genius.
"The next morning, when I looked at the material in the editing room, I called Pereverzev and told him that he was a genius. There has never been such a film in Russia. But it seems that it is more suitable for festivals than for mass audiences," summed up Vladimir Torsuev.
Earlier Viktor Sukhorukov harshly criticized The movie "Brother-3".

Source: Gazeta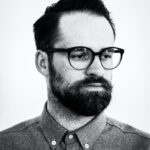 Brandon Hall is an author at "Social Bites". He is a cultural aficionado who writes about the latest news and developments in the world of art, literature, music, and more. With a passion for the arts and a deep understanding of cultural trends, Brandon provides engaging and thought-provoking articles that keep his readers informed and up-to-date on the latest happenings in the cultural world.