In an interview with socialbites.ca, the parodist Satir talked about his experience working with popular Russian rappers Yegor Creed and Morgenstern (known in the Russian Federation as a foreign agent).
"I remember Yegor Creed as a very nice person to me and a great professional in his field. He works hard, never slacks, doesn't try to sit down, gets maximum involvement in the process and stays on site as long as the situation warrants. This person is very powerful," Satir assured.
He added that working with Morgenstern in his "Double Cup" video was more spontaneous and easier. According to Satir, he and the rapper found the plot and script of the video on the go.
"Somehow it was quick and easy, this clip is our child being born so easy. What I remember working with Morgenstern is this lightness above all else. If Egor is very strict, clear and thoughtful in everything, then Alisher has everything in a light, friendly air – it seems to me that this is his whole trick in life, "said the parodist.
You can read the full interview with Satyr. Here.

Source: Gazeta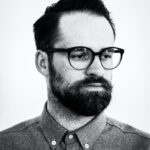 Brandon Hall is an author at "Social Bites". He is a cultural aficionado who writes about the latest news and developments in the world of art, literature, music, and more. With a passion for the arts and a deep understanding of cultural trends, Brandon provides engaging and thought-provoking articles that keep his readers informed and up-to-date on the latest happenings in the cultural world.