One of the participants of the funny ClickKlak Show, which will be broadcast on television, blogger Satir talked about how censorship affected the filming of the show in an interview with socialbites.ca.
"When shooting started I thought: 'Well, now I'm going to have to think about how I won't curse again, spend time and energy on this, give it the first thing that comes to mind when possible in another situation without these restrictions. Maybe rude, but sincere, funny, something born here and now, "satir recalled.
At the same time, the blogger noted that the participants in the show are not forbidden to swear, but are asked to do so as little as possible. Satir admitted that such restraints allow her to start thinking differently and react more humorously.
"Actually, thanks to this limitation, the brains worked a bit in reverse. This moment, when it was impossible to give something vulgar and obscene, moved the brains and came up with something more witty. Satir I liked, it was useful censorship and in many moments led to more witty jokes," Satir summed up.
You can read the full interview with Satyr. Here.

Source: Gazeta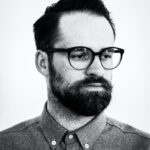 Brandon Hall is an author at "Social Bites". He is a cultural aficionado who writes about the latest news and developments in the world of art, literature, music, and more. With a passion for the arts and a deep understanding of cultural trends, Brandon provides engaging and thought-provoking articles that keep his readers informed and up-to-date on the latest happenings in the cultural world.