His acting career is far ahead of his literary debut with a novel. shadow of the worldis a story of wicked women in feminine roles that are always masculine. And this will be a series. Elvira Mínguez will be at the Maestral Literary Evenings Friday at 8:30pm to talk about her novel. And it won't stop there.
How does an actress enter the world of the novel and get published at the same time, which is complicated and with Planeta?
I've actually been writing characters for a long time, inventing things, situations, scenes for over 20 years… In a way, it tells the story in a different way than I normally do. As actors, we tell the stories of directors, and that's the way we do it. I had material since 2006, I was going to leave, I was going to come back, and eventually due to the pandemic, I had a lot of material and I had a habit of writing daily. I showed it to a friend and he said he would send it to me on Planeta. I thought it was worthless, but they were interested. It was something wonderful and surprising.
Why did you take this step?
In short, I started with four monologues of four characters, and as I somehow found situations and actions that were compatible with the characters I had, I filled in a body until I reached the 36 characters of the novel.
And why did you choose this "horrible" story of women and power struggles?
What I wrote were the characters I wanted to be cast in the cinema. It's hard to find female characters with male characters. These women are ambitious, cold. And the victims of this extreme greed and hatred becoming a way of life are children.
Especially in the 19th century, it is not normal for the power to be in the hands of women. Does it justify women's leading roles in literature and cinema and distract them from their role as suffering, abandoned, and vindictive?
Yes, because you can do absolutely anything. However, if they are normally such women, they should be right, but not men. We meet evil and dangerous men who do not have to justify their attitude. Also the story was told only by men and does not exist, there is no reference to a caciquesa as powerful as Garibalda. But literature can tell the story.
"I wrote the characters that I wanted to be in the movies. It is difficult to find a male and female character"

Garibalda, Atillana…. Garibaldi, Attila. Do your characters' names have anything to do with these historical figures?
All this is due to the fact that my great-grandmother's name was Atillana. She had jumped into a well but tied her petticoat first so no one could see her when they took her out. So I started researching from there. Indeed, there was a neighbor named Garibalda. It was a coincidence, but it was true that I had this thought.
Has anything changed for women?
Of course it's easier now and we've come a long way, but be careful because sometimes we take three steps forward and five steps back. If a woman gets high, we wonder how she did it. There must come a time when we don't ask ourselves anything, but we continue to see it suspiciously because they are the exception. No progress has been made in this regard.
Publishing this book is in literature as well as film for his career in cinema….
I don't think there is a comparison. Everything becomes very special and very special. My wife is cinema, my love is literature. I grew up with the world of books, my best memories are with books. And this is a dream that comes true as a result of hard work. I think these are very different things at the level of wishes granted, they are incomparable.
Goya Best Supporting Actress tapas In 2005, two Biznagas de Plata awards from the Actors Guild, in addition to three more nominations. Do you hope to go that far in literature?
I always expect everything. Once I'm in, I want everything. You always have to think high, you have to try and if it doesn't work out then you learn a lot.
Acting means working and sharing with other people, literature is an individual exercise. How do you combine these two worlds?
With great pleasure. Writing is great because in the moment of truth, for better or worse, you are responsible. Much better. Get some rest.
"I always expect everything. Once inside, I want everything"
What does literature give you that interpretation does not?
Well, that's a bit of a demiurge, you do what you want with the characters, you try to be consistent and that's it. I love it because it lets you create all the worlds you want when it comes to it. There is only fantasy, there is imagination, nothing else. Making and breaking, always responding to consistency, seems like tremendous satisfaction to me. I'm used to recreating and interpreting other people's stories and having this feeling of freedom is incredible.
Do you write it with a cinematographic nuance that reflects it as a possible movie, or is it completely detached?
The novel is strictly cinematographic, as if it were a literary screenplay or a scripted novel. It's normal since it's 30 years in the world of images. It's true that I read a lot of literature but also a lot of screenplays and my mind is working on images. In fact, a series will be made next year and I will direct it.
"The novel is definitely cinematographic, like a literary screenplay or a scripted novel. It's actually going to be a series."
And to be a star?
I'm not Clint Eastwood, I still can't (laughs). There are 36 characters and it's very complex.
What are you planning to do before, to act in a movie or TV show or to start a new novel?
Everything at once. I'm shooting a series marbella I am here with the adaptation of the novel to the screenplay with Dani de la Torre, starring Hugo Silva. I definitely feel privileged because at 58 I found something I never imagined I would want so much.
Maestral de Alicante will attend the Literary Evenings in front of his readers with a menu taken from his novel and a selection of wine telling the history of Lagarada.
The public communication was great and people in general love the novel. One of my favorite things. Besides, I'm going to eat that menu…
Source: Informacion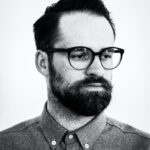 Brandon Hall is an author at "Social Bites". He is a cultural aficionado who writes about the latest news and developments in the world of art, literature, music, and more. With a passion for the arts and a deep understanding of cultural trends, Brandon provides engaging and thought-provoking articles that keep his readers informed and up-to-date on the latest happenings in the cultural world.