"Translator" / "The Testament", dir. Guy Ritchie – from 1 June
Guy Ritchie continues to transform adventurous comedies such as: "Operation Fortune" especially with the serious dramas he has been a party to in recent years. "Translator" is one of them. The main character, John Kinley (Jake Gyllenhaal), is a US Marine who has miraculously escaped captivity in Afghanistan, along with translator Ahmed. Upon returning home, the hero learns that a bounty has been declared for his head and that Ahmed, who saved him, is the number one enemy of the Taliban (an organization banned in Russia). Now realizing that Ahmed is in debt, Kinley returns to Afghanistan to save his interpreter and his family.
"A curse. Fright Night / You're Not My Mother, dir. Kate Dolan – from June 1st
Irish indie horror about high school student Shar, who discovers that evil has entered her home on Halloween eve. The girl's mother suddenly disappears for a day, and when she returns, she acts as if something has been carried inside her. The girl tries to save her mother alone.
"A curse. Fright Night is partly based on Irish folklore about the exact same people possessed by evil forces. And you can get rid of them with fire. Read more about the movie here: our review.
"Chamber of Miracles" / "La chambre des merveilles", dir. Lisa Azuelos – from June 1
Life-affirming French drama about Thelma, a single mother whose son falls into a coma after an accident. Begging God for the salvation of the boy, the hero makes a kind of contract with higher powers: he will fulfill all the cherished dreams of his son while he is unconscious.
Now Thelma has to play football with the boy's favorite team, fly to Tokyo and completely rethink her life, looking at the world around her through a child's eyes.
"Bullfinch", director. Boris Khlebnikov – from June 8
Boris Khlebnikov's new film, written by Natalya Meshchaninova, is partially adapted from the novel "Three Minutes of Silence" by Georgy Vladimov. The title of the book refers to the period of radio silence in the fleet for the transmission of the SOS signal. This parallel is not accidental for the Bullfinch, which is dedicated to human resilience in the face of the elements.
At the center of the plot is a gang of sea vagrants joined by two newcomers: Nikita and Maxim. Life at sea is perceived by young heroes as an exciting adventure until they begin to test their strength. But it quickly becomes clear that the storm isn't the worst thing they'll have to endure.
Tin Head, director. Ivan Kapitonov – from June 8
With a head and leg injury, 16-year-old Zhenya met with Dr. He starts limping like House and arguing with the whole world. For this he is nicknamed Tin. The main target of his righteous anger is his once best friend, whom Prikhodko blames for what happened. But her life changes when she meets her new mentor Svyatoslav (Sergey Gilev) in her robotics course. This acquaintance changes Zhenya, helping her see the world and those around her in a different way.
"Tin Head" is still a rare example of a high-quality youth film for Russian cinema that speaks clearly to its target audience. It's also a piercing, dynamic and hilarious tale of how life's bright colors will shine if you stop hiding from it.
"Stop Word" / "Shelter", dir. Zachary Wigon – from 8 June
Rebecca (Margaret Qualley) and Hal (art movie star Christopher Abbott) regularly meet in a hotel room to fulfill their wildest fantasies. Rebecca is a professional dominatrix, Hal loves submission. But at work, significant changes that promise a new high task force the hero to abandon the usual love pleasures. Rebecca refuses to say goodbye to her wealthy client, whom she loves very much. Therefore, the passive-aggressive relationship of the characters takes to a new level. And they themselves change roles.
Safe Word is not an erotic thriller about choices in bed, but a psychological drama about trying to find freedom outside of it.
closed
one hundred%
Frame from the movie "Stop Word" (2022)
Hype Studios
Nodes, direction. Oleg Khamokov – from June 8
At the heart of the plot, based in part on an ancient Caucasian legend, is the complex relationship between the elderly truck driver Byrd and the 17-year-old girl Dina. The heroes get married and build not only their own family, but also the largest house in the village. It is assumed to be Byrd's most important achievement of his entire life. But the heroes don't realize how the castle they've built destroys the fragile foundations of their relationships.
The director of the film, Oleg Khamokov, is another graduate of Alexander Sokurov's Kabardino-Balkarian workshop. During his training, Khamokov made several short films and "Knots" is his feature film debut. The main roles in the film were played by Gogol Center actress Svetlana Mamresheva and Honored Artist of Kabardino-Balkaria Robert Saralp.
"Waiting for Dali" / "Esperando a Dalí", dir. David Pujol – from June 15
The two brothers find jobs as chefs at a run-down restaurant near Salvador Dali's house. Being close to the artist becomes both an inspiration and a creative challenge for them. The rumor about culinary masterpieces spreads throughout Europe, and only one person remains indifferent to his restaurants – the incomparable Dali. What else can they find to get the idol to turn their attention to them?
Director David Pujol had discovered Dali twice in the past, but only in documentary form: in "Dali's Last Masterpiece" and "Salvador Dali: In Search of Immortality."
"My fault" / "My fault", dir. François Ozon – from 22 June
In the courtyard of the 30s, Paris. The main character Madeleine Verdier is a bright, but not in demand in her profession actress. Madeleine suddenly becomes the prime suspect in the murder of a famous producer. Madeleine is acquitted by a court of law, thanks to a friend who is a lawyer, and her newfound publicity turns into a long-awaited career boost for her. But the sweet life in the glorious lights is interrupted when Madeleine's old secrets cease to be a secret.
"My Crime" is a film that reveals the classic style of François Ozon, who is a master in the detective genre. The retro musical 8 Women, the erotic Two-Faced Lover or the enigmatic Swimming Pool.
"God is the Bullet" / "God is the Bullet", dir. Nick Cassavetes – from June 22
Deputy detective Bob Hightower learns that his ex-wife has been murdered and that his daughter has been abducted by occultists. The official investigation stops and the hero decides to take matters into his own hands. Bob infiltrates a dangerous cult to capture its leader, Cyrus. And the daughter of Case Hardin, who once fled from the Satanists, helps him in this.
This is the long-awaited project of Nick Cassavetes, who is not only the heir to the famous movie dynasty, but also the heir to the American auteur cinema. "God is a Bullet" is the first film he made after 9 years, starting his career with stories like "She's Beautiful" and "John Q" reminiscent of bare strings, and then suddenly turning to lyrical cinema. "God is a bullet" is the director's return not only to the profession but also to his roots.
"Paralympian" / "Paralympics", dir. Aldiyar Bayrakimov – from June 29
The main character, Maksat, is a young and promising skier who has dreamed of winning Olympic gold since childhood. The dream of the hero was destroyed as a result of a terrible accident, in which he lost his leg. The helpless hero who comes to his senses ends not only his sports career, but also his life. This lasts until he is offered to try his hand at the Paralympic Games.
The main role in the film was played by Askar Ilyasov, a well-known Kazakh actor to Russian audiences. Ilyasov previously starred in the second season of "Epidemic", the drama "Gone" and "Patient Zero".
"Maggie Moore(s)" / "Maggie Moore(s)", dir. John Slattery – from 29 June
A dusty and quiet town somewhere in the middle of the Arizona desert is shaken by a series of strange events. Local police chief Jordan Sanders is faced with mysterious crimes: two women with exactly the same first and last name have been murdered.
"Maggie Moore(s)" is stylistically reminiscent of the 2018 independent hit, Bad Times at the El Royale. This is a symbiosis of bright and eccentric heroes who find themselves in the somewhat ridiculous world of the Coen brothers. The main roles in the film were played by Jon Hamm, Tina Fey and Nick Mohammed, who are well known to all fans of Ted Lasso.
In the first month of summer, the Russian box office pampers the audience with Guy Ritchie's new movie starring Jake Gyllenhaal, Boris Khlebnikov's hard-hitting drama "Bullfinch", erotic thriller starring Margaret Qualley and retrodete Francois Ozon. socialbites.ca's film critic Elena Zarkhina talks about the 12 most interesting movie premieres of the month.

Source: Gazeta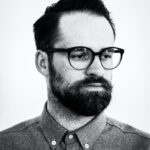 Brandon Hall is an author at "Social Bites". He is a cultural aficionado who writes about the latest news and developments in the world of art, literature, music, and more. With a passion for the arts and a deep understanding of cultural trends, Brandon provides engaging and thought-provoking articles that keep his readers informed and up-to-date on the latest happenings in the cultural world.