streets altea its fifth edition is again full of artistic propositions. Art Night, It started in 2017 as the Ministry of Culture's commitment to bring contemporary creation closer to the public. A purpose formed in three days – this thursday to saturday– through disciplines such as dance, performance, video art and installation on the street and where visitors can also have fun guided visits to the workshops of more than twenty artists, concerts and workshops for the little ones.
Thursday started with a concert given by Álex Guirado by GNA President Annetta Nicoli. edward baby and the new concert of the Boga group Casa Bancal exhibition space and a visit to the artist's home Emily Ramon.
There is a guided tour this Friday. Artist NurseryA former nursery converted into a shared workshop by Mar Ruiz, Ana Pomares, Carmen Martín, Lola Gutiérrez, Victoria Salillas and Víctor Tous, and an exhibition and performance by the artist laura serradilla and the Valencian company dance show lame dance In Plaza del Agua.
On Saturday, Nit de l'Art will continue with Graphic Music children's workshop at Casa de Cultura in Altea. participatory performance the doors of artist Cristina Cabo's studios are open with the plastic edging. Hans Peter and the potter Simone PastafariGuided tour at 19:00 and studies Paule & Jean-Paul Aubanelle, Lirios Matarredona, Enrique Lecuona, La Imprenta, Maxi & Envis, La Tana, Rico & Nuño.
It starts at 8:30. performance and setups Selected from the streets of the old town by the Nit de l'Art jury: Silence, Let It Be Known, Visitors And didmos. Also, the festival is coming to an end this year. Abraxas AV LiveA music and video creation show held in Altea's church square by the UMH Vice President for Culture.
Source: Informacion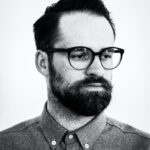 Brandon Hall is an author at "Social Bites". He is a cultural aficionado who writes about the latest news and developments in the world of art, literature, music, and more. With a passion for the arts and a deep understanding of cultural trends, Brandon provides engaging and thought-provoking articles that keep his readers informed and up-to-date on the latest happenings in the cultural world.