A book written by a serious writer about the twilight of life doesn't have to be serious. The last days of Roger Federer (Gloucestershire, 1958), written by Geoff Dyer, is not. Dyer is rarely serious, even when it comes to death, exhaustion, breakup, or disappointment. Indeed, his critical intelligence, a distinctive mix of salty, sweet, and (cynically) bitter, is often showcased in its pages. Despite the title, the subject is not exactly about tennis player Roger Federer or his other colleagues; Although he is in his sixties, he finds reasons to adore tennis and keep playing, but his is not the kind of book written by Foster Wallace. Let's just say Federer is the excuse for one of the best twilight reflections I've ever read.
Dyer can be extremely funny, especially when he dreams of having a statue of Nietzsche built in Turin, like the German philosopher Dyer himself, hugging a horse in a long chain, ranging from the serious to the surreal to the megalomaniac. He's witty when he's worried about being a little old for new drugs, alcohol, and sex. It's not easy to write about aging and the thousand blows that flesh inherits. Wittgenstein explained that you cannot feel another person's pain, you can only infer it. A veteran cultural analyst, Dyer writes about the actual experience of reading; rather than establishing a critical relationship with a text. His frankness about his freedom not to read something or simply admitting that he didn't enjoy it is priceless. Example, Anthony Powell: "About ten years ago (actually it turns out to be fourteen when you look at the dates), I quit A Dance to the Music of the Time after the fifth volume, Casanova's Chinese Restaurant. One thousand and two hundred pages later, no one can say that I didn't give Powell a chance, though my father-in-law actually said so' (p. 91). He then describes how Powell's prose was placed from the very beginning in a high-class, low-voltage energy environment capable of sustaining itself with minimal effort over the vast distance of the twelve-hour journey. It's something that requires more effort as you approach the summit, as it happens to mountaineers, according to Dyer. And he concludes: "The only thing I regretted when I gave up was that I hadn't left it sooner, ideally before I started."
Dyer has published nearly twenty books, both fiction and non-fiction, covering a wide variety of topics. Given her age, it would be a fitting time for twilight, but not all writers choose to face the twilight of their lives that way, no matter what stage of their careers they are. He explains that the condition for continuing to create is to be unable to accept corruption. At 50, immersed in Beyond the River and Through the Trees, Hemingway told his publisher that he started writing like he was 25 once again. The book was received very differently by readers. Among the writers, painters, composers and athletes in The Last Days of Roger Federer are Jean Rhys and others undiscovered until the end of their careers; they are like Beethoven, the most profound among his latest creations; and like DH Lawrence and Nietzsche, whose final stages were interrupted by death or madness. There are those who, like Jack Kerouac, shine at first and then disappear; like Duke Ellington who has disappeared and returned; and people like Federer who are determined not to disappear and try to come back again and again. When it comes to Bob Dylan, we hardly think about what the others are. Dyer also remembers Eve Babitz or Annie Dillard, whom he discovered late.
I also found Dyer a little late, and from then on I never stopped reading everything I could about him. Any sublime moment, often in a notebook, with hundreds of suggestions and information I've extracted from his books or articles, from Babitz himself, of which I was unaware, to a song Gillian Welch performed with Dave Rawlings. Records of Coltrane or Pharoah Sanders and Art Pepper that I haven't listened to in a long time. I owe Dyer the fragrant reading of Pero hermoso with his eight unforgettable jazz stories or the illuminated explanation of Tarkovsky's cinema in the Zona. The Last Days of Roger Federer leads The End, the last track from The Doors' debut album.
It's one of those books about the end of things one doesn't want to end. That's why I started again.
Source: Informacion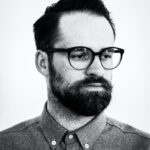 Brandon Hall is an author at "Social Bites". He is a cultural aficionado who writes about the latest news and developments in the world of art, literature, music, and more. With a passion for the arts and a deep understanding of cultural trends, Brandon provides engaging and thought-provoking articles that keep his readers informed and up-to-date on the latest happenings in the cultural world.