Arcadi Blasco (1928-2013) was not yet 30 when she started exploring the world of ceramics. came back from thisr scholarship in rome And Nino Caruso's influence turned it into an aiming creativity. handmade but looking modern. I was not alone. He was accompanied by sculptor and later partner Carmen Perujo. Also the artists José Luis Sánchez, Amadeo Gabino and Jacqueline Canivet; architects Carlos de Miguel and Javier Carvajal or designer Paco Munoz.
In 1955, they got together and created what is now in the basement. American Museum in Madrid, under construction at the time. Thanks to the efforts of the architect Luis M. Feduchisupporter of this creator group artistic ceramics outside of the usual disciplines in which they work.
now his grandson Pedro Feduchi, next to you Pedro Reulacurates an exhibition that saves the work of these young artists. mid 20th century He started experimenting with ceramics and design. Breaking down the boundaries between different artistic disciplines It was founded on academicism for centuries.
and result Madrid, the pottery of modernity. Ceramics and design in the mid-20th centuryopened yesterday Fernando Fernán Gómez Center in Madrid (until 9 April), as part of the sixth edition of the international meeting Madrid Design Festival.
The figure of the artist from Mutxamel Arcadi Blasco has an important place in this exhibition. 25 pieces: 15 ceramics, one ceramic mural When he returned from Rome, he was invested in MACA by his family and first seen in Madrid; as good as youHe designed the hazelnuts, boxes and ceramic table he made in 1957, Inspired by the boats in the port of Alicante.
"It was a very good time when artists and architects collaborated," says Isidro Blasco, son of a ceramist and sculptor. Carmen Perujo. "Ceramics that my parents made together orSome artifacts are decorated with leather on the lower part and lined. that the two of them have a very personal trait".
In these pieces they designed together, Andalusian crafts, Since I have a mother from Seville, in its popular forms and Valencian Communitythanks to the decoration designs that my father made." In other words, there are both common parts and separate parts of each.
commitment to contemporary art
creation in 1958 SEDI (Industrial Design Research Society) And Spanish Pavilion at the New York World's Fair From 1964, it is the axes that denote this exhibition.
"Exhibition arises from a finding. Pottery has always been in many different formats.from pottery to murals for architecture and above all by artists known for other disciplines", points out Pedro Reula. "AND Arcadi Blasco is one of the absolute heroes".
Pedro Feduchi, Blasco worked with his grandfather and also his father. "She had a lot of relationships with him; it was a very cohesive group of very cross people who got together to work in Madrid."
In this sense, "architects associated potters and artists with decorative elements, a relationship that is now reproduced between design and craft."
Reula highlights the development of the artist from Alicante. "There are jugs, jugs, vases you can see in them. a stylistic evolution With a production with popular motifs from the 50s to the 80s, however, it is among the first works that have always passed his creativity. Artist devoted to contemporary art. And it never leaves."
Source: Informacion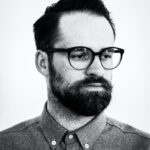 Brandon Hall is an author at "Social Bites". He is a cultural aficionado who writes about the latest news and developments in the world of art, literature, music, and more. With a passion for the arts and a deep understanding of cultural trends, Brandon provides engaging and thought-provoking articles that keep his readers informed and up-to-date on the latest happenings in the cultural world.