This story began more than thirty years ago. Scottish musician Allan McCarthy was in prison. Sangonera (Murcia) When he found out that Onda Regional was holding a demo contest through the 'Runaway Music' program. One of the prison overseers (Juanjo Gómez Ayala) organized a music workshop and encouraged them to form a band and join. well born in berlin 90He was featured in a double cassette broadcast by regional radio under the name 'A year of rock in Murcia 1991' alongside bands such as Ferroblues, Joaquín Talismán, Fenomenos Extraños and Doble Cero. even from the radio show they managed to get them to leave prison to attend an interviewand also that you let them perform in a room.
Inside the bag, the inmates set the 'Runaway Music' as if they had found it at night. a window of freedom they heard 'their' bands playing on the radio and sent daily letters to the show. And suddenly, silence. Allan transferred to Carabanchel and disconnected. Until now. A few years ago, on the occasion of the program's thirtieth anniversary, I recalled that emotional story that remains alive in my memory in this newspaper by introducing a line by Benedetti: "I don't know your name, I don't know your name. Just know the look you told me" . And though I couldn't remember his name for a long time, Allan McCarthy's look never left me. The thing is, this text came into the hands of the Scotsman who contacted us to remember this beautiful story. Now, after liberation -like being born again- he lives in Murcian lands and asked help them find their bandmates and get them back on stageanyone. I hope they get together again and invite us to a concert. This would be the best brooch for the story.
What's up, Allan? How much time has passed!
It's been over thirty years, but I've been following what you've done for the show's thirtieth anniversary, and… here we are again. Actually, this is all a bit strange…
I guess it's a surprise that we remember your past.
Yes, actually I hadn't listened to our music in all this time… As a result, I bought the recordings at Pepe Moreno's studio shortly before last Christmas.
"I want to get the band back together and tour Spain. If Rolling can be done at their age, so can we."
Unlike the first time, you are now free and living in the Zone.
Yes, on the Mar Menor. I already have Spanish residency, I got it shortly before covid. Now I want to start music again, but I don't know where my friends are… I lost my connection, I don't know what happened to them. I want to know what happened. Let's see if you can help me…
Apart from interrogation, we can initiate the message. We're looking for members of Berlin 90, a group formed by several inmates in Murcia prison in the 1990s. Allan McCarthy is looking for them to reunite them.
And take a tour of Spain!
What do you do now?
I am retired (more or less). I worked in print in Scotland and now manage a few magazines, but it's not much work, so I spend the day sunbathing and playing the guitar.
Elvis Presley he never went to jail, despite the famous jailhouse rock.
Johnny Cash has a few days left.
Y Paul McCartney. They caught him with marijuana.
And I think Mick Jagger is too.
Chuck Berry for something a little more serious… Why did you get caught?
For crimes against public health.
And how long did they sentence you?
six and a half years. And a fine of 60.5 million, but if I don't they'll give me another six months. I said to them, "Give me 60 million a year if you want."
Better, of course. Being deprived of liberty is one of the hardest things a person can suffer. How did you fight this in prison? Is that why you started the band?
I must say I had a relatively 'good' time. Something had to be done, so I spent my days playing the guitar. And when you put us on 'Music Contraband' it was great. Everyone was like, "Oh, you're on the radio!" Those in prison were with us, there was no jealousy; everybody expected us to be good, because if we 'go out' they would go out too, you know? We listened to each other, they listened to us, and for a moment we felt free.
That's what they told us. At that time, they sent us a lot of letters and told us about that feeling of freedom. You learned that we have a demo competition on 'Música de contrabando', you participated and recorded some songs. Berlin 90 The song by Stormy Waters opened the 'A Year of Live Rock' compilation double cassette. Tell us, how did the band form in prison?
It was at a music workshop we attended to pass the time. But for our teacher Juanjo, it was a surprise that we both knew how to play the guitar. He started to think he could make something clear out of this whole experience and had just seen the demo contest, so he encouraged us to record something. I immediately thought, "I have to go up to my room and write a song right away." I did it in a few hours. And it sounds good.
I'm surprised you didn't use the word "cell".
It would be more correct to say "room". If you convince yourself that this is your space and not a cell, your staying there becomes something more digestible. These are the little things in it, the tricks that can change your life.
Understood.
In addition, there was a room that belonged to me alone, under the pretext of a group. Normally it's two or four people, but when I said, "I need to be alone to write," they said, "Okay, okay." And that gave us other privileges, like getting out of there and seeing you.
I think that interview was a little rushed, especially considering you came to the studio to talk about your songs.
Yes, and then we went to record at Pepe Moreno's studio. There was always a guard with me and my hands were handcuffed but I had to take them off to play the guitar. We had something new to do or think about every day, and days go by so much better than taking out the rest of your time to go out.
"After we gave our first concert, we believed it was the start of something good. We did a demo, we were on the radio… but at some point it all ended"
How do you remember that radio visit, that interview we made, even though it's been a long time?
It was like a dream. Because until we saw each other there, we thought that something would happen, that the director would change his mind or that there would be a dark side (because it's not normal for four or five people to get out of jail and get an interview). on the radio). Of course, when it was all over and we had to go back, that was a huge setback. [ríe].
But you would definitely hear each other on the radio that night. At least…
In fact… After I left, the protocol for re-entering was endless (they had to take your fingerprints again, fill out the paperwork and all that). It was about four or five hours. We returned to our rooms at dawn, so we could not hear him live. Fortunately, people saved it for us. i have everything.
I guess you celebrated with a party.
yes a party With Coca-Cola and mineral waterbut it's nice to be able to remember not only the bad days but also the good times we had there.
Who created the Berlin 90?
drummer Michel from Marseille (France); Adrián, I think guitarist and singer from Murcia; bassist Tito from Madrid; Jorge (playing bass and some keyboards) and I, who I think still live around here, are from Scotland, the furthest away. I don't know what happened to them or our teacher Juanjo.
Let's see if this conversation will reach him and will you be able to find all the members of the group for the tour you have planned? Would that be the first thing you do? Did you play in a band before Berlin 90?
Yes, but in small groups. The story is that I've always played guitar with my friends, and while I haven't done anything notable musically, I've worked behind some bands that do tours specifically for universities.
Tell me about stormy waters. what was that about?
Your love: "I'll do anything for you if you ask me to do it" or something like that.
Recorded at PM studios.
Yes, with Pepe Moreno. We were there for a few hours and did three: Stormy waters and two more. It was a wonderful day. We spent a lot of time thinking about how we could delay our return for as long as possible. I heard Pink Floyd and Led Zeppelin took about three years to record some songs, so we could do something similar. [risas].
I also remember Pepe telling me that they initially suggested that he go to prison to record, but he said no, preferring you to go to the studio. And also, please note that you are not going with the guards (although some prison guards are gone) and they take you in an unrecognized nameless vehicle, not in a police van.
Yes, it was great with us. I even had a few beers…
It was no longer sparkling water.
You need something to play music…
What did it mean to you when Stormy Waters opened the 'A Year of Rock in Murcia' tape? At least the rest of the prisoners would look at you differently…
Yes, I remember buying the models to send to their families. They said, "These are my friends", "They are from the next cell", "I know this man"… But that's it; We didn't have better food, we didn't have better rooms.
We have received letters from us asking for the continuation of your songs.
The thing is, we didn't really enjoy the band because we released a demo and they sent me to Madrid shortly after.
to Carabanchel.
Yes, a man came and said, "You have ten minutes to get your things." I thought it was a joke because I was about to go on an open regimen. Instead I went to Carabanchel, which is not a pleasant place; even dangerous. But worst of all, I lost my music and communication with my colleagues day by day.
They then transferred you to Santander and, after your release, to Scotland. You almost took a tour, but for prisons.
Yes, in the van but without the guitar.
You also had the opportunity to go out and play live at the venue. What do you remember about the experience of playing in front of an audience?
There was so much to do that I have no clear memories. Also, there was so much to take in. But the image of people jumping and singing with us comes to mind… We had a good time. We were all very nervous but everything turned out great. When we finished, we all believed it was the start of something good. We had the recording, we were on the radio… but at some point it all ended.
The point is, now, thirty years later, I see you're determined to get the band back and hit the road with your old colleagues.
Why? If Rolling can do it with 80 years, I can do it with a few years.
Source: Informacion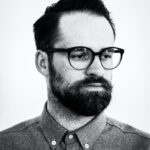 Brandon Hall is an author at "Social Bites". He is a cultural aficionado who writes about the latest news and developments in the world of art, literature, music, and more. With a passion for the arts and a deep understanding of cultural trends, Brandon provides engaging and thought-provoking articles that keep his readers informed and up-to-date on the latest happenings in the cultural world.