The income of Russians from interest on deposits above 1.6 million rubles will be subject to a new tax – the authorities expect to receive 101 billion rubles from deposits with a return of about 150 thousand per year. Izvestia newspaper is reporting this.
Freedom Finance Global analyst Vladimir Chernov states that these measures are associated with the tightening of monetary policy and the increase of the key interest rate to 15%. He added that the average arithmetic return on the deposit at the end of 11 months will be around 9 percent annually, and the deposit amount and annual return rate are calculated from this amount.
"Therefore, all deposits below 1,665 million rubles fall under the tax-free amount, since at an average rate of 9% the annual income from such deposits will be 149,850 rubles," Chernov said.
The income rate for personal income tax will remain common – 13%, that is, from annual income, for example, 150 thousand rubles, you will have to pay 19.5 thousand rubles. The Federal Tax Service will calculate the amount based on data from banks.
Previously expert I named the conditions Buying an apartment with a mortgage at current prices.
Previously existed in the Russian Federation Established Uniform personal income tax rate for remote workers.

Source: Gazeta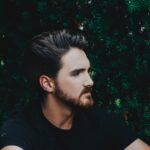 Ben Stock is a business analyst and writer for "Social Bites". He offers insightful articles on the latest business news and developments, providing readers with a comprehensive understanding of the business world.