The Federal Tax Service (FTS) is currently working on a simplified procedure for deductions for treatment, education and sports. In this respect RBC said department head Daniil Egorov.
According to him, the Federal Tax Service has already automated investment and property deductions. He noted that the ministry independently obtains data on transactions from banks and pre-populates the data for taxpayers.
"The second task is to speed up the process as much as possible through automation. Now we go even further – a law on social deductions has been adopted. Throughout 2024, we will use the information system and communication channels for treatment, education, fitness, etc. "We will pilot and test it with data sources on the subjects," he said.
The head of the Federal Tax Service believes that the agency will begin to provide social deductions in a simplified form from 2025. Egorov emphasized that the refund requirements for personal income tax have already been reduced, while for VAT, more than 80% has been refunded within a month.
Before this, it was known that parents would be given tax deductions for their children's university education. will double In 2024.
Previously recognizedWho will be able to benefit from new tax cuts?

Source: Gazeta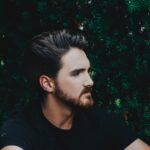 Ben Stock is a business analyst and writer for "Social Bites". He offers insightful articles on the latest business news and developments, providing readers with a comprehensive understanding of the business world.