Ozon Deputy General Director Alexey Minaev said that if the bill on the work of marketplaces is adopted, it will force online platform owners to increase commissions for sellers and intermediaries for the next year, which will affect the cost of products. How does it convey? RBCMinaev made the statement during the discussion of the bill in the Public Chamber on Monday.
It was announced that representatives of Wildberries, Yandex.Market and AliExpress, as well as product manufacturers and suppliers, who participated in the discussion, also drew attention to the risks posed by the bill for the industry.
At the end of September, a group of deputies submitted to the State Duma amendments to the laws "On the Fundamentals of State Regulation of Business Activities" and "On the Protection of Consumer Rights", which regulate the work of marketplaces. The changes include the legal consolidation of the concept of "market", the introduction of responsibility for the accuracy of the information published on the platforms and the introduction of the procedure for marketplaces to impose penalties on counterparties, and the limitation of the ability to change bidding agreements once a year. and other provisions.
On November 17, Prime Minister Mikhail Mishustin rejected A proposal to introduce infrastructure fees from marketplaces, as such an offer would most likely be forwarded to buyers.
15 November Prosecutor General's Office of the Russian Federation made a legal assessment We examined the rules for using the Wildberries online trading platform and checked the legality of the marketplace's decision to charge for the return of a purchase.
Russians before saidHow to avoid fraud when buying on marketplaces.

Source: Gazeta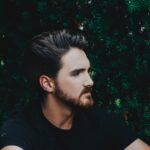 Ben Stock is a business analyst and writer for "Social Bites". He offers insightful articles on the latest business news and developments, providing readers with a comprehensive understanding of the business world.