According to the company's website, Norilsk Nickel has started production at the Glubokaya mine of the Skalisty mine at a depth of almost 2 km. This is expected to significantly increase rich ore production.
To enable production to start, the company connected two independent vertical shafts (a ventilation shaft and a jump cage shaft). The accident took place at -1943 meters.
"This made it possible to consolidate the necessary infrastructure of the mine and launch its "lungs", that is, general mine ventilation. The report states that no one in Eurasia has reached such horizons in the history of the mining industry.
Mine builders worked for three years to connect the two shafts. Mine builders walked 50 to 85 meters per month. More than 2 km was covered between two runs along each horizon.
It was recorded that more than 20,000 wagons of rock were broken and brought to the surface during the excavation process. 27,000 anchors and reinforced frames were installed to ensure the safety of the new exploration mine. Public utilities were established – more than 6.5 km of pipelines were installed. In the next phase, mine builders will further develop the horizons that will enable ore extraction.
Stating that the rich ore production volume in the mine is expected to increase from 2.5 million tons to 3.4 million tons per year by 2030, Senior Vice President – Head of Norilsk Department Nikolai Utkin noted that the increase is expected to occur next year. Relevant ore during exploration excavation.
"The possibilities are huge. We plan to lift 1.8 million tons of rich ore annually from the well, which was already started in 2027. "This will not only renew the retired capacity, but also provide an annual production increase of 300,000-400,000 tons," he said.
Let us remind you that the project to build a safe, high-tech Glubokaya mine in the Skalisty mine is one of the important investment projects of Norilsk Nickel and largely determines the prospects for the development of the company's mineral resource base. Today, the mine contains about 60 million tons of rich ore, about 20 million tons of copper ore and more than 200 million tons of dispersed ore.

Source: Gazeta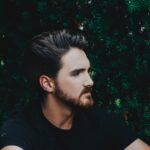 Ben Stock is a business analyst and writer for "Social Bites". He offers insightful articles on the latest business news and developments, providing readers with a comprehensive understanding of the business world.