Almost half of Russians (44%) have no problems with international brands leaving the country. This is due to the survey of the financial market "Vyberu.ru", the results of which were received by the editorial office of "socialbites.ca".
Of those who did not experience difficulties due to the departure of foreign companies, 27% reported that the range of products they needed had not changed significantly. Another 17% said they switched to Russian-made products and were satisfied with their quality. At the same time, 33% of respondents complained about rising prices; necessary goods became so expensive that it became difficult to purchase them. 23% stated that some of the products they were interested in were no longer on sale and no alternatives had emerged yet.
"It turns out that the mass exit of foreign companies from the Russian market is not so great. At the beginning of this year, less than 10 percent of foreign companies left Russia. At the same time, the vacated niches did not remain empty; The departed brands were replaced by brands from friendly countries. In addition, Russian manufacturers, who were previously unable to expand due to competition, have become more active," said Yaroslav Bajurak, general director of the financial market Vyberu.ru.
The expert explained that Russians have only partially reduced consumption. The official explained that citizens' demand for loans proves this.
"If there is a cooling of around 20 percent in terms of consumer loans, then the demand for vehicle loans, for example, has almost not decreased this year. It turns out that the car market is not empty, despite the departure of most European and Japanese manufacturers," Bajurak said.
Russian President Vladimir Putin said at the meeting on the draft federal budget for 2024-2026 that the recovery phase of the Russian economy is over and that it is able to withstand unprecedented sanctions pressure.
Previously "socialbites.ca" reportedClothes from Iran and CIS countries suit 60% of Russians.

Source: Gazeta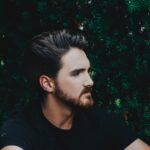 Ben Stock is a business analyst and writer for "Social Bites". He offers insightful articles on the latest business news and developments, providing readers with a comprehensive understanding of the business world.