According to the state organization VEB.RF, in 2022, Russian income may decrease by 12%, including sanctions. Olga Milova, head of the financial literacy department of the Central Federal District Directorate of the Central Bank of Russia, explained five ways to minimize their negative impact and increase your income to socialbites.ca.
Method 1. Open a deposit or check rates that are already open
Bank deposit rates also rose sharply after the Bank of Russia's key rate was raised to 20% on February 28. Many of them were able to take advantage of the situation and even opened time deposits at an annual rate of 23%. Now there is no such offer, but the interest on deposits is still very attractive. And if you've been waiting for the moment when you can profitably deposit your free cash, now the average rate of short-term deposits at the largest banks is about 18% per year.
By the way, in March, income tax on deposits for 2021 and 2022 was canceled if the amount of interest on them exceeded the limit established by law. This will help savers get larger payments and save on taxes.
Method 2. Postponing loans
In March, loan rates increased as fast as bank deposit rates. Despite the key rate being cut to 14% in April, most banks are in no rush to cut the cost of consumer loans. And if you planned to buy equipment or goods on credit, you should weigh everything again. Specialist of the Bank of Russia, do not overestimate your financial capabilities.
"Take a break before you borrow money. Evaluate how much you need these purchases and whether you can do without them. And most importantly – how to return the received amount. Here it is necessary to take into account not only your salary, pension or other income, but also unforeseen circumstances. A layoff, illness or other unpleasant surprise can significantly worsen your financial situation. It is important to think in advance how to deal with loan payments under these conditions, "explained Milova.
You can also roughly calculate how much it will cost to purchase, including the bank loan payments for the period you receive it. It will likely be cheaper to save your own money and buy the goods later than it is to buy now at current lending rates.
Method 3: Check the list of available benefits
Many Russian families can get help, but not everyone knows where to look for them and how to apply for them. But this can save some of the family budget.
For example, in Moscow, parents with many children can park their cars for free in paid parking lots. Other regions may have their own local preferences. You can find out about the necessary benefits in your personal account on the State Services portal or in the MFC. If your family has three or more children, retired or retired, student, disabled, be sure to check the list of benefits and allowances received. Maybe you've been paying 100% for utilities all these years for nothing.
Method 4. File a tax deduction
Do you do fitness, treat your teeth or lessons in art history? Some of this money can be refunded through tax deduction. With the development of modern technologies, it began to be done conveniently and quickly through a personal account on the website of the Federal Tax Service.
If you spend five years or more on education, treatment, benefits, sports and fitness, as well as voluntary retirement and life insurance, you can get a tax refund (maximum 15,600 rubles per year). For example, they refund money for a VHI policy and prescription drugs they purchased for themselves or their immediate family. And for sports and other circles and children's sections.
There is also a special deduction and property deduction for investors.
"You are also entitled to a tax deduction for the purchase of land and the construction of a house on it or the purchase of finished housing, including a mortgage. In addition, when buying a mortgaged house, you can take an additional deduction for interest expenses, "explained Olga Milova.
Method 5. Choose a debit card
A debit card is not only suitable for making payments. With its help, you can win.
Examine the terms of using your "Plastic" – whether additional monthly payments for services you do not need are included here. Check for interesting offers and loyalty programs from the payment system that serves your cards.
You can open a new debit card that will accrue interest on the balance of the fund. You can also use them to get cash or loyalty points and then exchange them for flights, hotel stays, discounts in stores or other bonuses (depending on the companies your lender cooperates with). It is worth spending the time to study such cards and their terms of use so that the card account is black.
Increasing personal income and maintaining financial stability are not empty questions on the backdrop of inflation forecasts and the introduction of new packages of anti-Russian sanctions. An expert from the Central Bank told socialbites.ca how to maintain financial well-being without additional risks and losses.

Source: Gazeta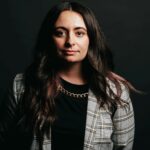 Barbara Dickson is a seasoned writer for "Social Bites". She keeps readers informed on the latest news and trends, providing in-depth coverage and analysis on a variety of topics.